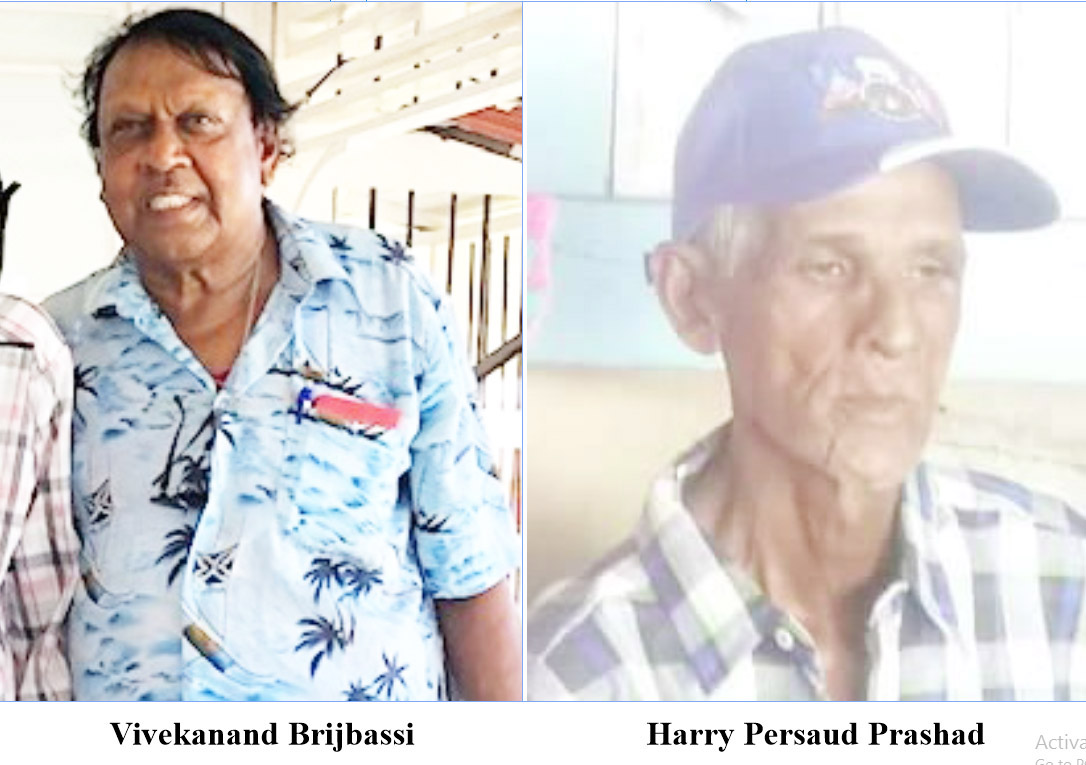 January 28 2020
A Corentyne youth has confessed to being involved in the murders of Canadian hotelier, Vivekanand Brijbassi and his watchman, Harry Persaud last year, police sources say.
Based on information received, the Major Crimes Unit of the police force was present in the region over the weekend investigating the double murder which resulted in several suspects being rearrested.
One of the suspects was reportedly found in possession of a cellphone belong-ing to Brijbassi which saw investigators homing in on him. After intense interroga-tion, the man reportedly confessed to investigators.
Further, a firearm suspected to have been used in the commission of the murder has since been found in the suspect's yard.
The suspect told investigators that he had an accomplice and this person has since been arrested.
Stabroek News was told that the suspect who confessed was one of the persons who Brijbassi accused of stealing from him previously.
The decomposing bodies of Brijbassi, also known as 'Vaker', 71, the owner of Sunsplash Holiday Beach Resort located in Number 63 Village, Corentyne, and Persaud, 59, of Number 68 Village, Corentyne, were found bound and gagged in the balcony area in the upper flat of the two- storey concrete building in late December last year.
The police had said that Brijbassi was discovered with two toes from his left foot severed while Persaud was found with both hands tied behind his back onto a post and his left foot completely severed from the ankle. It is suspected that the men were killed sometime between December 19, 2019 and December 27, 2019, when the discovery was made.
Brijbassi reportedly arrived in Guyana on September 20, 2019 and was last seen by his sister Krishna Boodram on December 19, 2019, when he visited her home and had dinner with her.
She had related that her brother had been afraid of staying at the hotel but it seemed that he had made up his mind to stay there. After she questioned him about whether or not he was scared to reside at the building, he had told her that he had two friends staying with him, one of whom was identified to be Persaud.