Persistent rainfall, high tides blamed for city flooding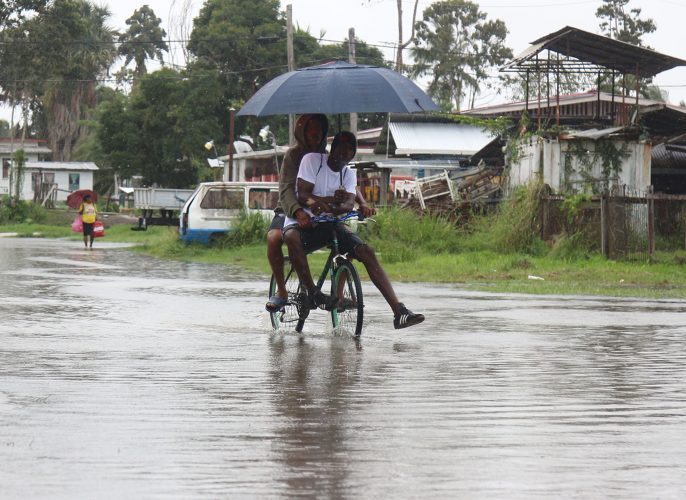 Continuous rainfall and above normal high tides are being blamed for flooding in sections of Georgetown yesterday.
Among the severely affected areas were Festival City, in North Ruimveldt, where the streets and low lying yards were still under water up to yesterday afternoon. Residents in North Ruimveldt said that they did not suffer any significant damage as the water did not enter their homes.
Several streets in Albouystown and the parapets in neighbouring areas were also flooded. East and West Ruimveldt also had pockets of water in the streets…..
To continue reading this article