Linden oil refinery would have to pay 'maximum value' for Guyana's oil
-Bynoe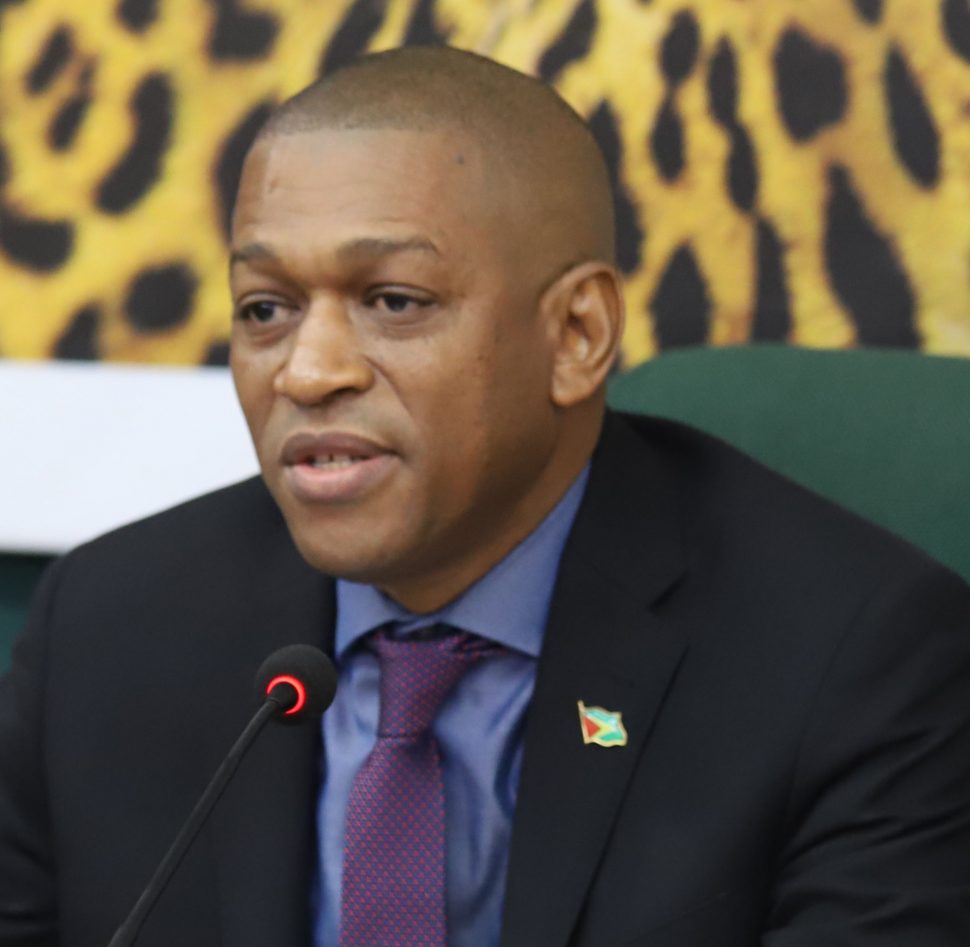 Local company GuyEnergy's proposed modular oil refinery in Linden, Region 10, is slated to be completed next year and if the firm wants to purchase some of Guyana's share of oil expected from the operations of ExxonMobil, it will have to pay "maximum value."
So says Head of the Department of Energy (DoE) Dr Mark Bynoe, who was asked by Stabroek News if there was a decision to sell some of Guyana's share of oil to the company, which is headed by local businessman Turhane Doerga.
"Guyana will be selling its crude extract [at] maximum value for the people of Guyana," Bynoe told Stabroek News. He said that no decision has yet been made as to which entity will be charged with marketing Guyana's share of the oil and emphasised that this country will seek to get the best profits.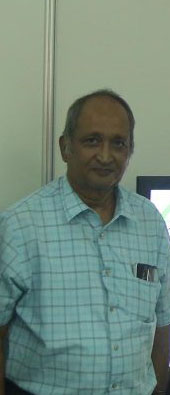 Doerga, who owns GuyEnergy, told Stabroek News last year that he would be building a modular oil refinery in Region 10, at a cost of about two per cent of what a paid international consultant to government had said might be needed here.
Last week, he told the Guyana Times that the project is set to be completed by next year and will have the capacity to refine about 4,000 barrels of oil per day at startup which would be ramped up to 10,000 barrels in the initial stage.
Bynoe said that the DoE is not aware that a refinery will be built next year in the mining town, but recalled that just after the formation of the department, Doerga had approached them about establishing a refinery in Linden. He said that while a decision has not yet been made on the sale of Guyana's oil, the DoE "is encouraged by any investment that is feasible and will optimise the benefits for Guyanese."
In his last two columns in the Sunday Stabroek, economist Dr Clive Thomas has contended that a state-owned oil refinery does not make economic sense for Guyana. The size he referred to is bigger than the size mentioned by Doerga. Thomas echoed most of what consultant Pedro Haas, Director of Advisory Services at Hartree, had projected to the government.
Haas was tasked with carrying out a feasibility study for an oil refinery in Guyana and told the David Granger-led APNU+AFC government that the cost to construct such a facility would be some US$5 billion, and would see at least half the invested amount lost upon commissioning.
However, Doerga had told this newspaper last year that while there are refineries costing that amount, those are outdated and cater only for large-scale refining. He said that he could not rationalise why Haas would advise on a refinery that would require about 120,000 barrels of oil per day, when he has to know there are smaller and more efficient modular types used globally.
"The huge refinery is based on huge storage tanks and you have to run it say at 100,000 barrels a day and you can't gear down whether you have a market or not. So with those investments, the scale is much bigger and you need much more stuff," he said.
"The funny thing is that people were talking about building a big refinery because nobody builds big refineries anymore. Nobody. That technology is old," he added.
Doerga said that his company along with another, EAME of the United Kingdom, invested in a feasibility study of their own and found that it was profitable to have a small refinery here.
At the time, Doerga said that the proposed refinery is expected to be completed "way before" ExxonMobil's 2020 estimated production start date, and the venture would cost about US$100 million as compared to the US$5 billion projected by Haas.
Meantime, Thomas, in his column, wrote that while strong economic nationalists argue that the paradigm to drive Guyana's development should be that "the country should produce all it can produce," thus making it less dependent on other nations for its needs, a refinery doesn't fit into this matrix as it makes no economic sense.
"…particularly for Guyana, the reality is the country is too small and, therefore, not ever likely to become a consumer of all or even most of its potential processed crude oil production," he said.
Thomas said that based on empirical evidence, energy economists posit that the overall viable/sustainable economics of oil refineries are mainly a function of four variables, namely the type of crude oil which it refines (the primary input into the process); the complexity of the refinery; the type of products produced; and the prices of crude and the products it refines.
And while the formulation applies to modular as well as conventional refineries, for Guyana to pursue a state-owned refinery, it would have to compete on global markets and the statistics for that provides less heartening economics, Thomas wrote.
Producing a slew of data to back up his point, Thomas said that the data was cited mainly to highlight that a local oil refinery cannot be evaluated or assessed in isolation of the global market configuration. He noted that the study by Haas had indicated a size of refinery designed to add less than 0.1 per cent to total global refining capability.
In August, Bynoe said that his department will only pursue evidence-based decision making, which will lead to prudent, non-regrettable investments, as he pointed out that a decision on a refinery had not yet been made.
"We have never said that there will never be a refinery. At this time, a refinery is not feasible… I think what most people are conflating is not if a refinery should come to shore, it's whether or not we should have cheap fuel. A refinery doesn't mean cheap fuel or the absence of a refinery doesn't mean that you will not have cheap fuel. Cheap fuel is a policy decision and there are many ways by which you can ultimately have cheap fuel…I cannot advise my minister to pursue an investment down a rabbit hole. What the department is concerned about is what we call 'no-regrets investment'. When you invest today, you must not regret tomorrow… it must be monies that are well spent," he told a men's forum held at the Ramada Hotel.
He further said that the industry must be managed for the benefit of all Guyanese.
"We are accountable first and foremost to the people of Guyana. These resources are not Bynoe's resources; these resources do not belong to the President of Guyana; they belong to Guyanese… and the minute we stop the distinguishing about ethnicity, the better it will be for all Guyanese," Bynoe said.
International Monetary Fund Mission Chief to Guyana Dr Arnold McIntyre only recently told Trinidadian economist Marla Dukharan, during an interview, that the David Granger-led APNU+AFC government has not expressed interest in a refinery to the organisation.