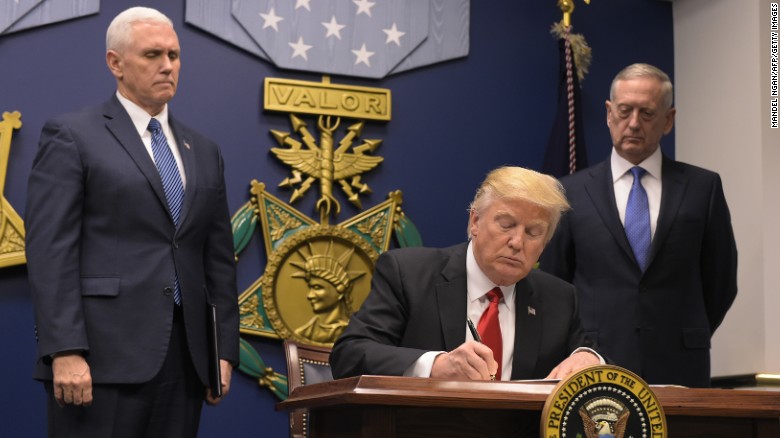 Washington (CNN) President Donald Trump signed an executive order Friday that indefinitely suspends admissions for Syrian refugees and limits the flow of other refugees into the United States by instituting what the President has called "extreme vetting" of immigrants.
Titled "Protection Of The Nation From Foreign Terrorist Entry Into The United States," the executive order would start to make good on Trump's promise to tighten borders and halt certain refugees from entering the United States.
The text of the order -- in a break from drafts that had been circulating earlier this week -- drops a longtime Trump campaign pledge to establish safe zones in Syria to give Syrian nationals displaced by the ongoing civil war in the country a place to relocate.
The order bars all persons from certain terror-prone countries from entering the United States for 90 days and suspends the US Refugee Admissions Program for 120 days until it is reinstated "only for nationals of countries for whom" members of Trump's Cabinet deem can be properly vetted.