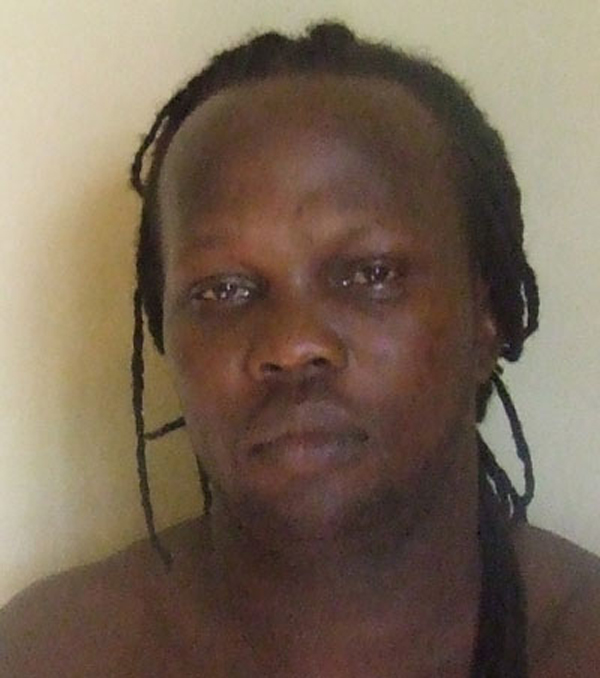 Shervington Lovell
October 27 2018
Following what has been described as "months of investigation" involving local, regional and international authorities, Guyanese businessman Shervington 'Big Head' Lovell was arrested along with two others on Thursday morning at the Normal Manley Inter-national Airport in Jamaica on drug trafficking charges.
Lovell, who owns major hotels in Guyana, inclusive of the Tower Suites, is now to be extradited to the US along with a Surinamese and a Venezuelan with whom he was arrested, according to a senior law enforcement official.
Stabroek News was told that the men may have appeared in a Kingston court on Thursday and waived their rights to fight the extradition.
Lovell kept in the shadows of his investments, which were in the hundreds of millions. And although he was previously sought for questioning here in connection with a series of murders, he had never been charged.
"It has been several months of investigations… between local, regional and international partners," a law enforcement source told this newspaper.
The source said Lovell was tracked when he left Guyana.
The Jamaican authorities were reported to have been waiting for Lovell and his associates and as soon as he stepped off the plane he was nabbed. He is said to own properties on that island as well and it is expected that these will be seized by the authorities there.
It is understood that while the man will face drug trafficking charges in the United States, locally he will be investigated for money laundering and "other associate offences."
"There is the impression that the big guns are untouchable in Guyana but sometimes it is better not to touch them here and allow the investigation to go along the line of them being charged with importing the drugs into another country," the source said.
The source added that it is expected that Lovell's empire in Guyana will crumble by December.
While the Special Organised Crime Unit (SOCU) will go after his assets, it was also pointed out that he owes millions of dollars to local banks and this coupled with "infighting" now that he has been arrested will see the empire crumbling.
While Lovell and his brother Shawn Lovell would have acquired ownership of the hotel since 2015, they never made their identities public but instead had their Operations Manager Chandrika Hemraj serve as the public face of the hotel.
In May of 2016, when Hemraj was asked about the cost of the hotel's renovations and the absence of the owners from its opening, he had noted that he as Operations Manager could not provide the renovation cost but he was sure that the principals would when the time was right.
"The hotel was auctioned by Citizen's Bank and bought by S&S Mining, whose directors, Shawn and Shervington Lovell, made a major investment in its renovation but I don't think they are the type of businessmen who would show off," he had explained at the time.
The brothers reportedly paid some $766 million for ownership of the hotel.
In 2014, under the ownership of Salim Azeez, US-based businessman James Manbahal, Bharti Persaud Misir and Varendra Shiwratan, the hotel was abruptly closed without paying its employees the benefits due to them.
In July of this year, when the $450 million Leisure Inn Hotel was opened, Kesha Phillips, who identified herself as Shervington Lovell's wife, was the one to provide information on the venture. At the time, she had said that the hotel had 30 rooms, two built specifically to accommodate differently-abled persons, an indoor pool and bar, sports bar, conference hall, restaurant and a soon-to-be-opened nightclub.
She had said the hotel was built in stages. She said the foundation was laid some nine years ago. "We did our foundation and we had that for a while then we signed a contract with Home Designs and a few years later we continued from there," she said.
When she was contacted about her husband's arrest yesterday, she claimed she was unaware of it.
In 2010, Lovell's name and photograph were plastered in the news after police had issued a wanted bulletin for him and many others in connection three sets of execution-style killings.
In those killings, which occurred over a five-week period, eight people, including a woman and her four-year-old son, were riddled with bullets.
The first murders occurred on September 4th at Cummings Lodge, East Coast Demerara, where the victims were Steve Jupiter, called 'Steve Man,' his girlfriend Fiona Singh, and their son, Neil Jupiter, three years old, Christopher Gordon, and Sherwin Jerome called 'Dice Head.'
Several weeks later, Mark Caesar was the victim of a drive-by shooting as he stood alone at the corner of Broad and Adelaide streets in Charlestown. Last week, Jupiter's brother Dexter Marshall, who was charged with Caesar's murder, was freed after a High Court jury found him not guilty. Marshall and Caesar's brother were said to be close friends.
Days after Caesar's murder, Patrick Goodluck and Godfrey Grootfaam were executed at Stone Avenue, Campbellville.
Police had issued wanted bulletins for 15 men, who included Lovell, Azeez, Bramanand Nandalall called 'Bramma,' Clayton Hutson, Mark De Abreu, Ricardo Rodrigues, Lloyd Roberts, Dennis Edwards Jnr, John De Santos, Sean Belfield, David Charran, Paul Daby (Snr), Paul Daby (Jnr) called 'Randell,' Peter Daby called 'Spider-Man,' and Blue Iguana owner Royston Peniston.
Some of the men turned themselves in accompanied by their lawyers, while at least two were arrested by the police. They were later released without any charges being filed and their lawyers had told this newspaper that the police were on a "fishing expedition."
Lovell's arrest is reminiscent of the arrest of convicted drug kingpin Shaheed 'Roger' Khan, who was nabbed in Suriname and hauled off to the US, where he later pleaded guilty to drug trafficking and was sentenced to 15 years in prison.