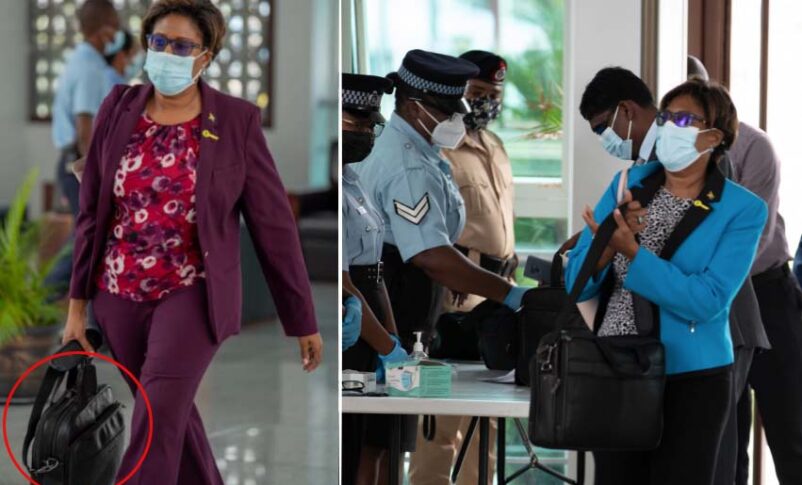 Cathy Hughes
February 24 ,2021
Member of Parliament and the opposition Cathy Hughes reported that her belongings were stolen from her briefcase most notably her laptop. Speaker of the National Assembly, Manzoor Nadir was then forced to call in the police and have everyone searched,
"I normally leave everything on my desk and now I'm worried… we will spare no effort trying to locate the missing items. This wasn't accidental, someone had to open it, it is not just picking it up," he added.
The incident occurred in the Arthur Chung Conference Centre (ACCC) where the sitting of the Assembly was being held.
Hughes said upon returning when she opened the briefcase to take out her belongings, only her files were there and not her laptop. The matter was immediately brought up on the floor by Speaker Nadir who said he found it "totally unacceptable."