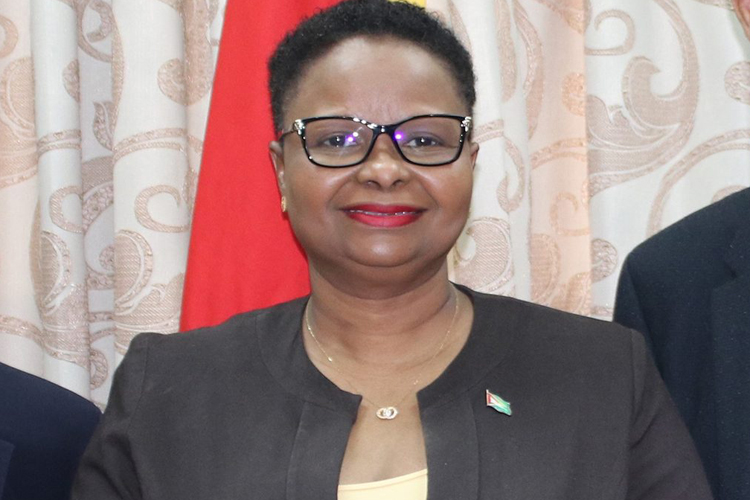 -Lawrence tells PNCR conference
Public Health Minister and People's National Congress Reform (PNCR) Chairperson Volda Lawrence is facing scrutiny over a suggestion that party officials elected to public offices should show preference to fellow party members in hiring and the award of contracts.
During a presentation at the Region Four District Conference, held at Congress Place on November 25th, a recording of which has been made public, Lawrence can be heard telling attendees that they should not be afraid to give jobs or contracts to party comrades while indicating that she does the same.
"Well I got news for you: The only friends I got is PNC, so the only people I could give work to is PNC. And, right now, I looking for a doctor who can talk Spanish or Portuguese and ah want one that is PNC," she is heard saying.
Her comments have prompted opposition leader and PPP General Secretary Bharrat Jagdeo to condemn her statements as an admission of discriminatory labor practices.
"This is illegal. Volda Lawrence could be charged for this because our labor law says that you cannot discriminate against people on the basis of their gender, sexual orientation, race, religion, whatever else. She is making it clear that she is going to discriminate on the basis of their politics. I hope we can see some private criminal charges being filed against Volda Lawrence for a statement like this," he told a press conference yesterday.
Lawrence yesterday responded to the reportage on her comments