Wife, friend sentenced to death for murdering US man.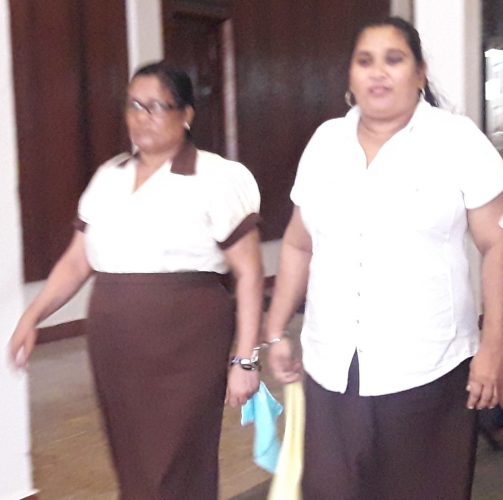 Hemwattie Abdulla, also known as 'Annie', 42, and her friend, Seerojini Permaul, known as 'Usha,' 49, were yesterday both sentenced to death for murdering the former's husband.
The two women were found guilty earlier this month of murdering Abdool Shakeel Majid, a United States citizen, in 2012.
After probation reports were read for the women, Justice Sandil Kissoon handed down the death sentences at the Berbice High Court.
Before reading sentencing, he said it was unfortunate that both accused engaged in such conduct after overcoming so much in their lives.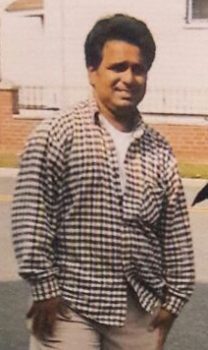 However, he said the court could not turn a blind eye to the circumstances which led to the death of Majid.
He noted that the facts of the case spoke of the calculated events that were set in motion by the women, with the singular objective of bringing about the death of the victim.
According to the judge, for obvious reasons the widow was not willing to commit the act in the United States, but then involved Permaul to identify an individual to kill Majid, who was a father of one.
He said, Permaul for US$5,000 permitted Abdulla to use her and her (Permaul's) family, and had it not been for that the victim may have been alive.
Abdulla fainted as she was waiting to be transported to the New Amsterdam Prison. She was revived shortly after.
According to the probation report on Abdulla, which was read in court yesterday, she was a domestic worker at a young age until she met a man, whom she would go on to marry.
The mother of six gave birth to her first child at the age of 15. However, after the birth of her children, she and her family migrated to the United States, where they were residing in her in-laws' basement.
She then acquired a job and met the now deceased, Majid, who was a taxi driver. After her husband became suspicious, he accused her of having an affair, which led to his parents asking her to vacate the home.
Shortly after, she moved in with Majid, who she then went on to wed, according to Islamic rites.
According to the report, Abdulla was described as a quiet person, who kept to herself most of the time. She has served as an orderly while in prison and was said to behave in a respectful manner.
The report also noted that despite the verdict, Abdulla continued to claim her innocence, noting that she had no reason to kill Majid, who she claims she was in love with.
Meanwhile, according to the probation report read for Permaul, she began to work at an early age to help send her siblings to school because her father had started to drink regularly and was unable to contribute to improve their financial situation.
After she was married and had three children with her husband, he left suddenly without giving any explanation. The report said she later saw her husband and she told him that she would leave the children in his care but he refused and later died in May of the same year.
Permaul was described as a person with good qualities by her fellow villagers, and it was noted that she was an orderly at the prison, as she was well mannered and very respectful of her fellow inmates and the prison authority.
Permaul also continued to deny the allegation of murder, according to the report, which said she maintained that she had no reason to kill Majid, since she did not know him nor had she ever met him.
At yesterday's sentencing, the courtroom was packed to capacity with relatives of the two women and the dead man.
As the judge read the sentence, the accused's relatives began to weep instantly, while Majid's relatives looked at each other and shook their heads in agreement with the sentence.
The case was prosecuted in by attorney Ganesh Hira.