Electrical fire erupts at Queen's College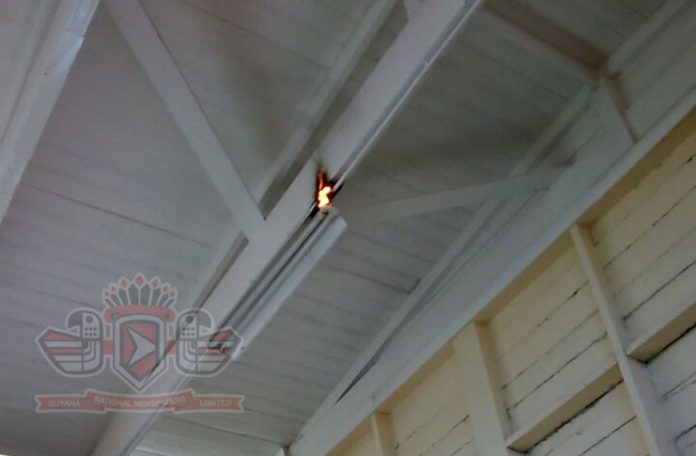 CHRONICLE, SEP 20 -- Quick action by members of the Guyana Fire Service this morning averted disaster after a section of a classroom at Queen's College caught afire around 08:30 hours .
Reports are that students witnessed an electrical fitting in the ceiling in the Upper Sixth Form classrooms on fire. The students rushed out of the top floor of the eastern wing of the school and raised an alarm.
The students alerted teachers who were in the staffroom at the time and all students were evacuated.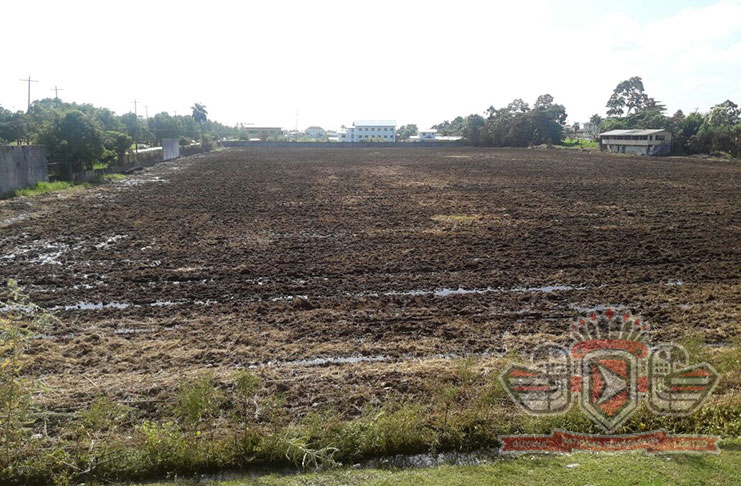 The usual fire assembly point, the school's playing field located at the rear of the school, was not used since it was inundated. The students were assembled on the front lawns of the school instead.
Members of the fire service arrived at around 08:45 hours and the matter was dealt with. Most classes resumed shortly after as electricians scoured the school to ensure its safety.
There have been several small fires at the school in rec ent years , including one in 2011 when students managed to extinguish a small fire .
On 16 November 1997, the school was partially destroyed by fire.
The three-story centre block, housing the auditorium, offices and dining hall were destroyed.
Extensive reconstruction has been carried out, starting six years after the fire.