https://guyanatimesgy.com/suga...mal-chand-to-resign/
Sugar workers call for Komal Chand to resign
…say he failed to represent their interest after collecting millions in union dues
…hundreds more to be dismissed, economic genocide being committed
Hundreds of sugar workers and senior persons in the sugar industry are dissatisfied with the way the Guyana Agricultural and General Workers Union (GAWU) had handled the sudden closure of sugar estates along with severance benefits and other issues relative to the sugar industry, and they are calling on GAWU President, Komal Chand, to resign.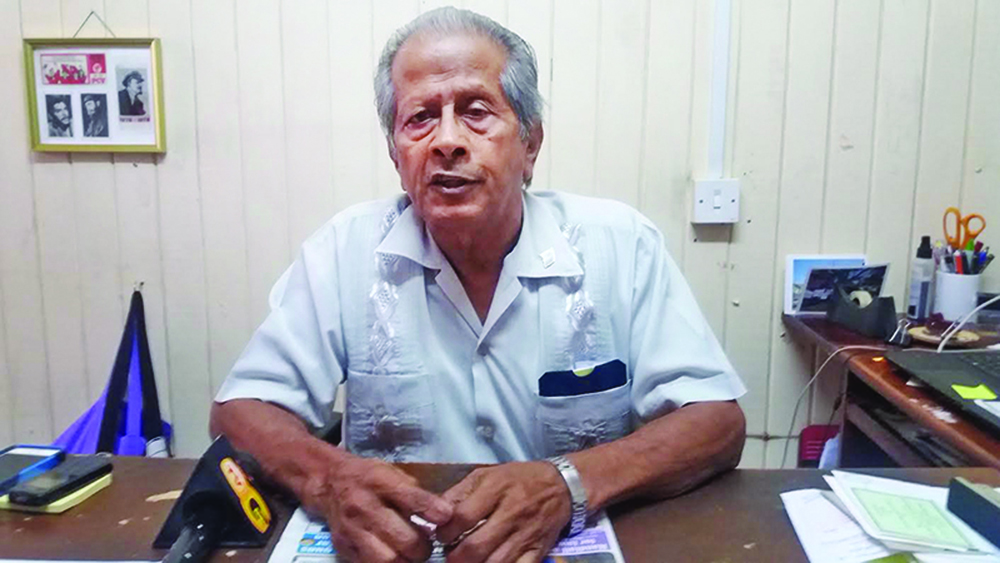 Guyana Times spoke with several workers in the sugar belt, and they say they felt betrayed when GAWU agreed to accept that only some sugar workers who were dismissed would get their full severance at the end of January.
The meeting the workers were referring to was held between the Union and Government on Friday last, to discuss severance. The Union had initially stated its disapproval at having workers receive part of their severance; but at the end of that meeting, Chand was quoted in the press as saying that he was pleased with the outcome, as he noted that the Union is now committed to working with the Administration.
A worker from Enmore, who asked not to be named, told this newspaper that the situation in the sugar industry has only worsened under Chand's leadership. He claimed the Government which owned GuySuCo was committing genocide against sugar workers because with no jobs how will the thousands of workers and their families survive. The sugar worker claimed that Chand has lost his zeal, and cannot now serve the interest of the workers anymore.
Another worker pointed out that in fact GAWU did very little for them since the issue of severance is directed by law and not the Union. According to the worker, GAWU should have been fighting for estates to remain open.
Another worker noted that Chand, although having been leader of the Union for many years, had presided over the firing of thousands of workers, sending them into hopelessness. He added that having for years collected Union dues, GAWU should have done a better job in representing the workers at their darkest hour.
Another former estate worker feels that for GAWU to win the battle in these difficult times the industry faces, the Union would need a new leader; one who has the capacity to represent and deliver.
"There are other good leaders in the Union who are being suppressed. He has served his time, and needs to give others a chance to represent the workers. The Union is lacking strong representation with Chand at the helm, and this is the time we need strength to fight," the worker opined.
Contacted for a comment on the workers' contentions, Chand told Guyana Times he does not in any way feel he has betrayed the workers.
More dismissal
Meanwhile, several hundred workers who were retained at Skeldon, Rose Hall, East Demerara and Wales estates to work with the National Drainage and Irrigation Authority (NDIA) would soon be made redundant, according to GAWU. This comes mere weeks after hundreds of workers were dismissed and the Government approved supplementary provision to offset partial severance payments to thousands of displaced workers.
GAWU claims being informed of this decision by the Guyana Sugar Corporation Inc. (GuySuCo), and that the workers identified for retrenchment would be notified shortly.
These workers were mainly retained as the sugar company was seeking to provide certain services to the NDIA. Unfortunately, an arrangement in that respect has fallen through, and the workers are now facing redundancy.
GAWU, on Monday, said further expansion of unemployment in the sugar belt is without doubt making a "really bad situation even worse." Given the absence of any plans to deal with the fallout from the closure of several estates and the fiasco that has surrounded the workers' severance payment, this pending retrenchment has been described as "heart-rending."