Rough it like a Gilded Age millionaire in the Adirondacks
Allison Tibaldi, CNN • Published 13th September 2017, CNN Travel, http://www.cnn.com/travel/arti...ic-lodges/index.html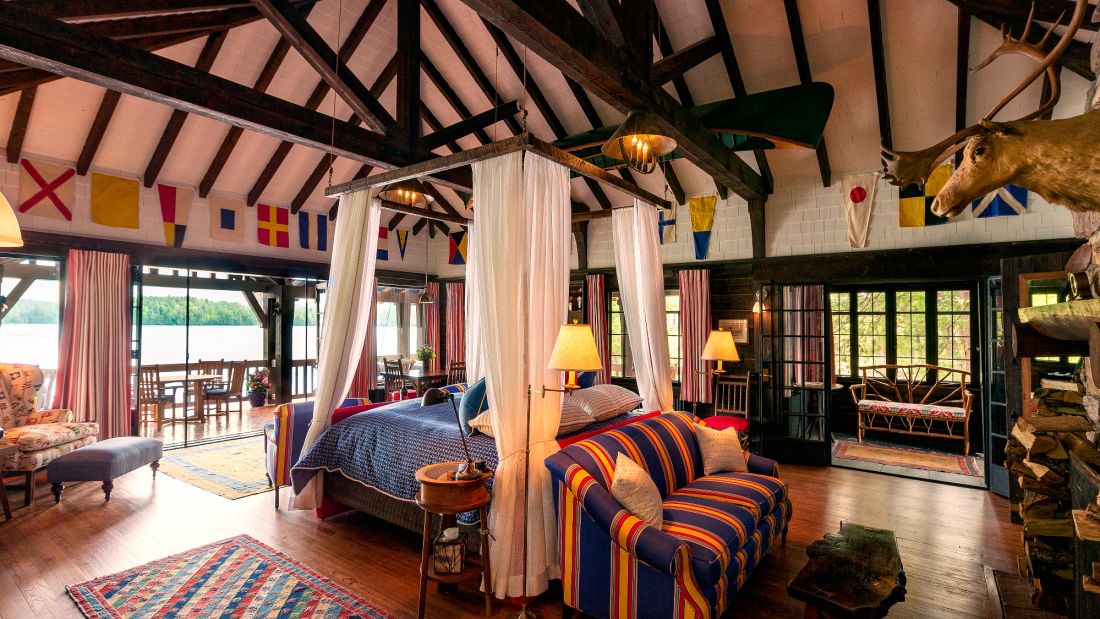 (CNN) — Inhale the pine-scented air, plunge into the glassy surface of pristine Lake Placid and gaze at the old-growth forest with Whiteface Mountain in the distance.
Inside, linger in front of a crackling fire, perhaps with a glass of port recommended by the sommelier. At the Lake Placid Lodge, guests commune with nature in grand style, just like the Gilded Age millionaires did.
Lake Placid is tucked into the Adirondack Park in upstate New York, created in 1892, encompassing more than six million acres of private and public land, a patchwork of freshwater lakes and rugged mountains.
In the late 19th century, families with surnames such as Rockefeller and Vanderbilt escaped city life by retreating here. And since money was no object, they built extravagant estates.
Designed to blend in with the natural surroundings, the mansions are embellished with timber, granite, stone and other native materials. Not wanting to draw undo attention, the residents modestly called their hideaways "camps."
"They created a rustic fantasy where they could rough it in great luxury," says Steven Englehart, executive director of Adirondack Architectural Heritage.
The label "Great Camp" became popular for these sites in the mid-20th century, when a movement to preserve several camps that had fallen into disrepair gained momentum.
Twenty-first century vacationers may experience these same princely pleasures when they stay at one of the Adirondack hotels that recall the original Great Camps. Dabble in timeless splendor at the following eight properties, for an aristocratic wilderness immersion of your own.