Chinese businessman beaten, robbed
KE Toung Wu woke up early Saturday morning to start his daily chores but as soon as he opened his door, he was greeted by two armed men, who immediately attacked him.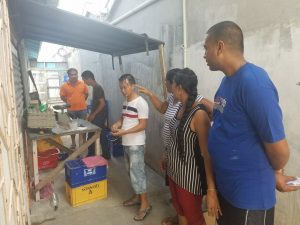 The 45-year-old Chinese businessman resides at Lot 36 Meten-Meer-Zorg, West Coast Demerara, where he owns and operates the 'Lucky Supermarket.' Commander of 'D' Division, Leslie James confirmed to the Guyana Chronicle that the robbery occurred at approximately 6:45hrs on Saturday.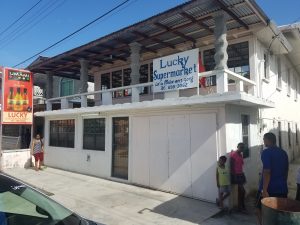 He said that the businessman was attacked by two men who were armed with a metal bar. According to the Commander, Ke received a laceration to the head and received five stitches after visiting the Leonora Diagnostic Hospital.
This newspaper understands that the bandits managed to cart off with $600,000 in cash and according to reports, they demanded that the businessman hand over the keys to the gate, after which they opened the padlock and escaped in a minibus.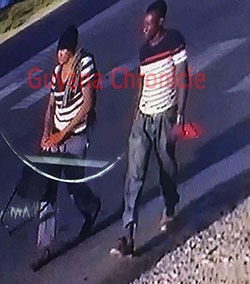 During the course of the robbery, the businessman panicked and scaled the fence to his neighbour's yard, where he sought help. When this newspaper arrived at the scene, investigators were still trying to figure out how the bandits gained entry. The men were not masked as investigators managed to secure surveillance video from a resident in the area.
While no one has been arrested as yet, this newspaper was reliably informed that one of the bandits was identified as "Spanna Toe" while the other is known as "Tattoo Boy" from Parkia, East Bank Essequibo.
This is the third time that the Chinese businessman has been robbed.