November 18 2018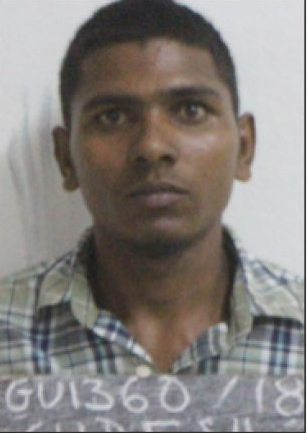 Sudesh Dyal
Lusignan Prison escapee Sudesh Dyal was recaptured this morning at Tuschen Squatting Area, EBE, the police said today.
Acting on information received, at about 3 am, a police team led by Divisional Commander Senior Superintendent Edmond Cooper, swooped down at the location and apprehended the fugitive without any incident, the police said.
On October 15, Dyal and two others escaped from the Holding Bay of the Lusignan Prison by scaling a wall.
Dyal had been held for the offence of break and enter and larceny.