Presidential Guard among 5 killed in EBD crash
A 23-year-old presidential guard is among five persons who died in the horrific accident at Friendship East Bank Demerara (EBD).
He has been identified as Ronnel Barker of BV East Coast Demerara. He was a father of a young baby girl.
A police vehicle and a private motorcar were involved in the accident.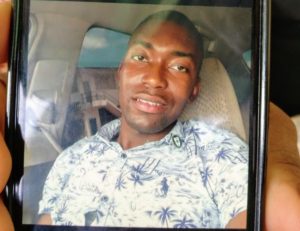 The four occupants of the private motorcar have all died.
Two of those persons have been identified as Herbert Josiah and Denise Josiah of Friendship Squatting Area.
More details in the Wednesday, October 16, 2019 edition of the Guyana Times.