PPP's pledge to reopen shuttered sugar estates 'foolishness'
-Badal says move would be costly, take time
December 5 2019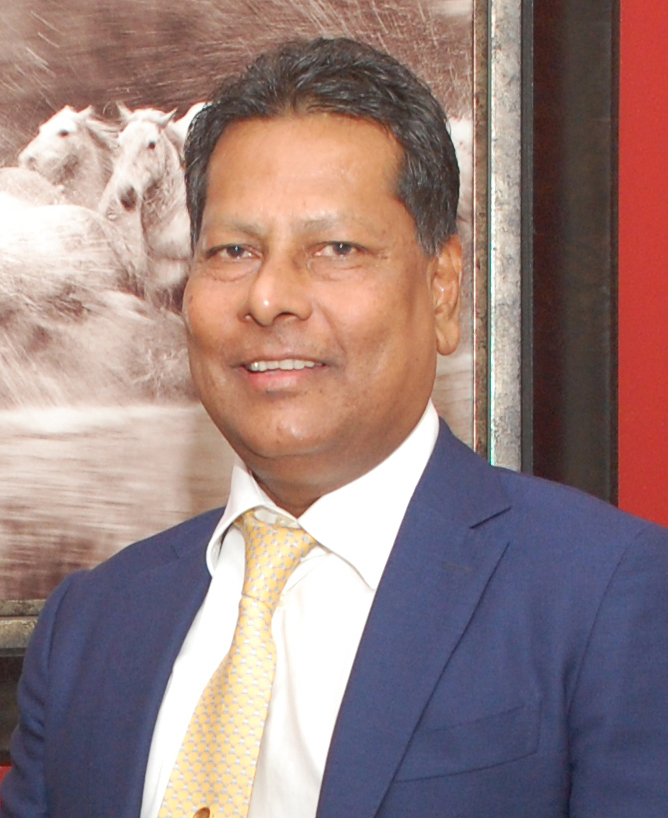 Robert Badal
Reopening shuttered sugar estates would require hefty funding and time to transform them from their current states to financial profitability, says Change Guyana presidential candidate Robert Badal who warned voters to be wary of grandiose promises from politicians.
Taking a direct jab at the People's Progressive Party (PPP), which has promised and has stated in its manifesto that it would reopen three of the four shuttered sugar estates, rehire laid off sugar workers and bring the factories into profitability, Badal labelled the promises "foolishness" and "lies".
"From my business experience, that is impractical. And I would say, without any apology, they are trying to lie to the people, lie to the people again. You cannot close that sugar estate and after a year reopen that sugar estate. It is impossible!" he contended.
"Why re-open an estate in the current state and the estate can't pay their bills," he questioned.
PPP presidential candidate Irfaan Ali has told this newspaper that except for the Wales, West Bank Demerara estate, where sugar cultivation has been discontinued and the infrastructure dismantled and lands sold, a PPP government will ensure the three other estates closed by the APNU+AFC government are reopened, running efficiently and turning a profit.
"We have already made it clear publicly that we intend to reopen three of the four estates…," Ali had said as he explained that while Wales will not be reopened, he has plans to bring back economic opportunities for persons in that area.
Badal rubbished Ali's plan saying that if the party was true to itself and the people, it would explain that not only would it require billions of dollars to make the estates operational since the lands that have been sold would have to be repossessed, but cane would also have to be planted and harvested and machinery purchased.
Badal, the proprietor of the Pegasus Hotel, also flayed the APNU+AFC coalition for its four-year management of the sector saying that it was sufficient time to see a turnaround but the party procrastinated on making any changes.
The Change Guyana presidential candidate recalled that on a visit to the Enmore estate last weekend, he observed three tractors, each worth $85 million, just left exposed to the elements. He added that punts used for transport of sugarcane within the estates were just left in the water and weeds and grass had taken them over. Badal, who as a teenager worked on a sugar estate, said that government should have sought advice on what to do with the equipment and machines used. "I was so taken aback by the level of decline. When I went there I saw the punts…and weed take the punts over. You cannot just leave the punt like that, you lift them out and you store them," he said, explaining that they should have been pulled out of the water, cleaned and placed in proper storage.
He said that government knew that it would want to sell the estates as going concerns but made no move to protect the assets of those estates. "Because it is not their money, they don't care," he said.
Badal said that his party has a sound plan not just for sugar but also agriculture and should it be elected to office, the country would see an immediate turnaround.
"Our alternative to those estates is to ensure that we return the existing estates to profitability, through reorganisation and diversification. They had a long time since the 70s to have co-generation [of electricity] in all sugar estates. Albion alone can produce 20 megawatts and the demand in East Berbice is 18 megawatts. You can power East Berbice by co-generation. But you know what's the crux of it, it's the leadership," he said.
Change Guyana in office, said Badal, will see that the Guyana School of Agriculture (GSA) is given enough funding to ensure that quality lecturers are retained and practicals are done.
"We have the agriculture school, the GSA, and we will continue with that and the degree with agriculture at the University of Guyana. If we are doing sugar, there must be an internship programme and some of the lecturers must come from sugar. Currently, the curriculum doesn't cater for that. Students graduate and don't know anything about in the fields," he said.
"We will make sure that the curriculum benefits them and they have better interface…," he added.
Badal also believes that the National Agricultural Research & Extension Institute (NAREI) is not doing enough.
"We will make NAREI more [of] a research entity. I used for be there, and I know onto this day NAREI hasn't brought out any significant crop that can be scaled up to production. Take for example, limes and lemons is demanded all over the world. Our soil can produce…all the citrus. The value added is so much; these can be expanded but needs research and marketing," he said.
"Trinidad is right there; only two days transit by boat and yet no pineapples from Guyana there," he observed.
---
Badal , have a point regarding the shuttered estates. Diversification is the way to go , in colonial times coffee was the main crop on some plantations .