Opposition will continue to protect rights of Amerindians – Jagdeo assures
… during social engagement with toshaos
By Samuel Sukhnandan
There has been some unease in certain quarters, brought about by Opposition Leader Bharrat Jagdeo meeting several toshaos on Wednesday evening; but Opposition Chief Whip and former Presidential Advisor, Gail Teixeira, has said there was nothing clandestine about that meeting.
Teixeira told Guyana Times that it was in fact a social engagement wherein elected Amerindian officials freely and openly made comments about, and raised several concerns regarding, issues affecting their villages.
"(There) was nothing secret about (the meeting). It was the Leader of the Opposition, who holds a constitutional office, (meeting) elected officials from Amerindian villages," the Opposition Member of Parliament (MP) explained.
Teixeira said there also were inter-personal engagements between Opposition MPs and toshaos, during which Indigenous leaders were able to get a listening ear.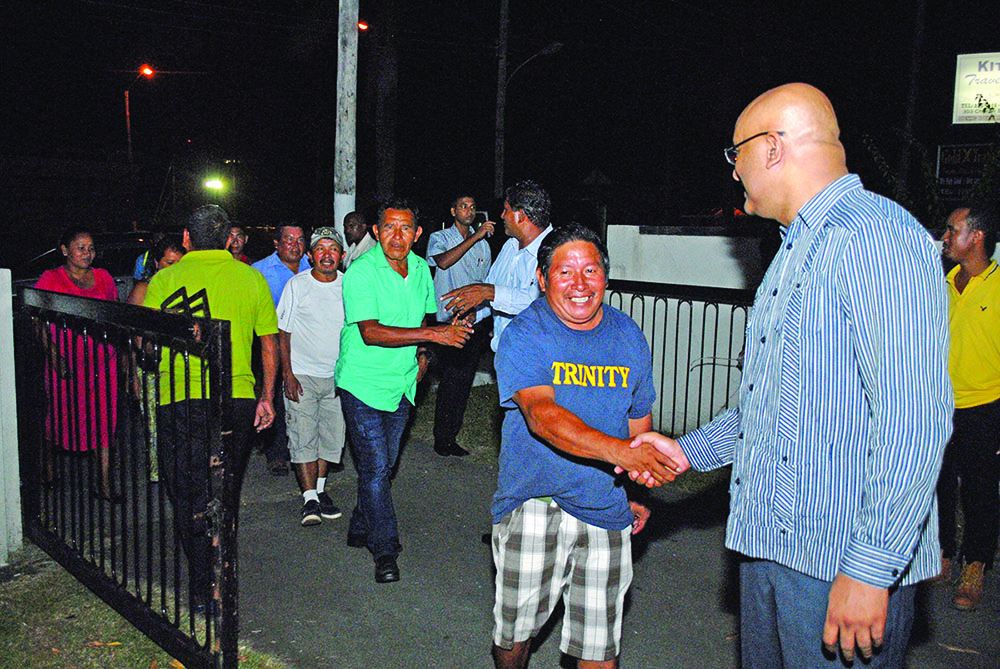 She said the issues discussed were as follows: the need for Government to separate the issues of Indigenous land titling from those of African ancestors at the Land Commission of Inquiry (CoI); the need for wide consultation before amendments are made to the Amerindian Act of 2006.
Jagdeo gave the Indigenous leaders his assurance that the Opposition would continue to work hard to have Amerindian rights protected.
He expressed displeasure with comments made by Government officials that seek to degrade Amerindians, and said that it is a major cause for concern.
"We made it clear that we would support any development," Jagdeo said. "We will support the Government if they try to enhance Amerindian rights and bring more benefits to (Amerindian) communities. We are not going to be a negative Opposition, because these are our people, and we want to see them develop."
Jagdeo promised that the PPP/C would support amendments to the Amerindian Act of 2006 only if Amerindians and their representative organisations are properly consulted.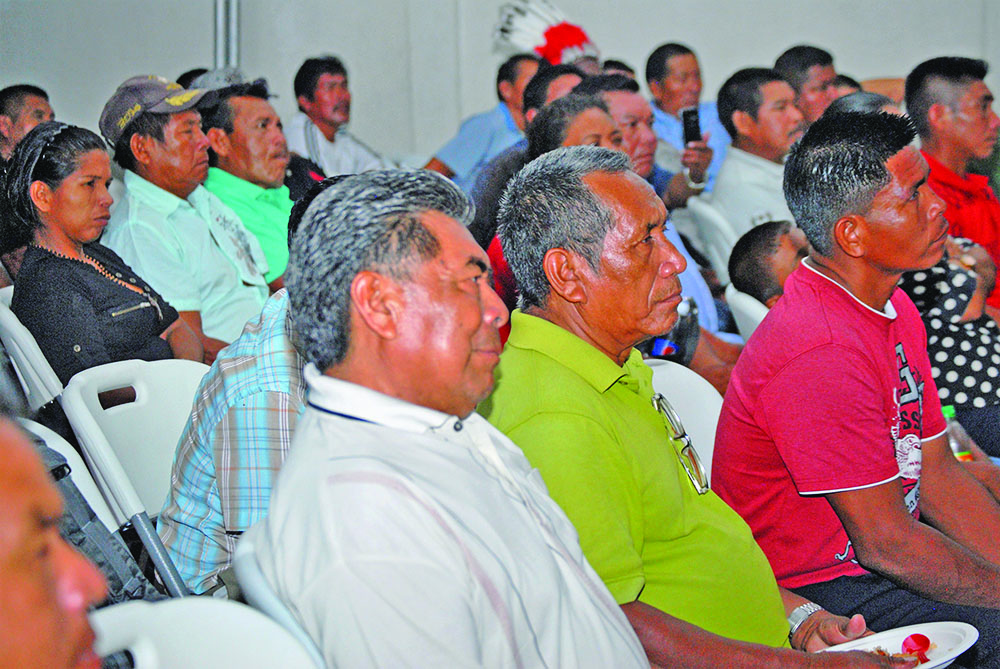 "We will oppose any attempt to erode hard-earned rights and benefits, but we will support the Government if they go through that process of consulting the villages and the elected representatives — that's the toshaos as well as the NTC," he explained.
Jagdeo also expressed worry about the purpose of this push by the Government to revise the 2006 Amerindian Act in the absence of any widespread call by the Amerindian peoples and communities to revise the Act. Further, he said any revision must be subject to consultation.
The former President also highlighted the slow implementation of the opt-in mechanism for the Low Carbon Development Strategy (LCDS). He said it is critical to maintain the principle of "free prior and informed consent" with Amerindian communities. This fundamental issue requires that Government commits at this conference to expedite the opt-in mechanism, he said. Government's repudiation of the LCDS and the initiatives designed to enhance national — and in particular Amerindian — development, according to Jagdeo, has destroyed long years of work at all levels to find a modern, inclusive national developmental strategy for the future.
He said Government's oft-mooted alternative of a Green Growth Strategy remains a mystery, with no specific initiatives to addressing development.
And Government's refusal to implement the LCDS and its inability to create a viable alternative have in fact created an enormous vacuum, he said.
As a consequence, the Government has given scant attention to the LCDS-identified programmes, which include multi-year projects, the Amerindian Titling Project and the Amerindian Development Fund (ADF) — which are fully funded under the REDD+/GRIF and Government of Guyana/Norway Partnership.
During the last PPP/C congress, more than 30 percent of delegates were Amerindians. Five of them from Region Nine are now part of the party's Central Committee.
During the last general and regional elections, the PPP/C won seven of the ten Regions in Guyana. This includes Regions 1, 8, and 9, which predominantly comprises of Amerindians.
http://guyanatimesgy.com/oppos...ians-jagdeo-assures/