Pompeo welcomes Court of Appeal decision on recount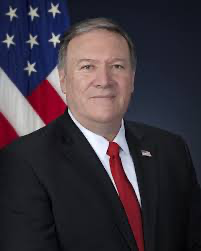 US Secretary of State Mike Pompeo today welcomed Sunday's Court of Appeal decision clearing the way for a recount of votes from the March 2nd elections and said that the US is prepared to work with GECOM to ensure a fair process.
His remarks today at a State Department briefing were another sign that Washington continues to be engaged in ensuring a fair election result here.
Pompeo said:
"I'd also like to commend Guyana's High Court for clearing the way for a nationwide recount of that country's recent national elections as well. We look forward to working with their elections commission and the international observer community to ensure that that process is free and fair, transparent, and credible".