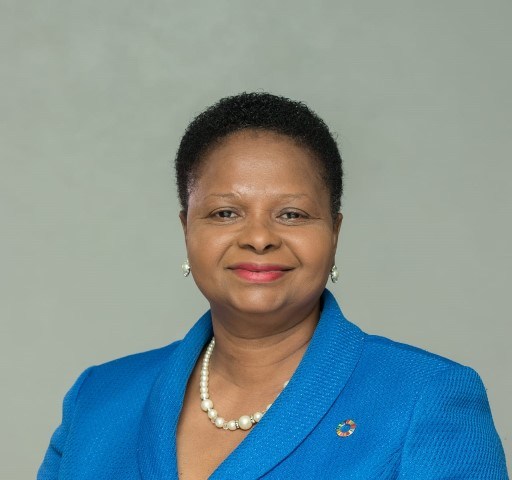 Volda Lawrence
September 10 ,2020
Chairman of the People's National Congress Reform (PNCR) Volda Lawrence yesterday called on those protesting the murder of Joel and Isaiah Henry to desist from creating carnage.
During a live video shared on Facebook, the former Minister of Health, acknowledged that over the three days the country has been gripped by anger, vexation and hurt because they have lost two sons.
She pointed out that the gruesome and barbaric way in which the boys were killed has rightly led to calls for the authorities to act but she called on any supporters of her party who might be part of violent actions to desist.
"What I have seen I cannot as a leader condone…We are hurting each other as a people, we are hurting each other as neighbours and friends and we are turning on each other as though we don't know each other and as a Leader, we have to call a spade a spade," Lawrence said while visiting Hopetown.
Noting that she had just learnt of the death of 17 year old Haresh Singh, the party leader offered condolences to the his family while lamenting that Guyanese do not kill children.
"We're not a people who kill our children, we're not a people who maim each other, we're not barbarians, we're Guyanese," Lawrence stressed adding that as she is calling on supporters of the PNCR to desist from violence so too must President Irfaan Ali call on supporters of his party to "pull back".
"We're asking for justice, we're also asking for peace, pull away the things from in the middle of the road, we can do things differently, we can send our message differently…it doesn't mean we are weak…We certainly can display our grief in a different manner…Stop, stop, this is hurting us…this will not solve our problems, our problems will get deeper; it will get wider and we still will not solve it," she begged.