Granger et al try the Blacks like CaribJ and D2 but they duck when he ask for investors. D2 dollar store empire could not be replicated in Guyana and CaribJ, well he is all mouth but no action.
Now they try the Indians who are willing and able, needless to say the pnc incompetent lot did not follow through on promises and did not even follow up with the potential investors after jubilee sport up.
Diaspora investors impatient as Govt yet to create climate for business
1 year later
Diaspora investors in the United States are growing wary of waiting on Government to honour its commitments to improve the local business climate; commitments which were made nearly one year ago during the heavily promoted 'Guyana Investment Conference' in June 2016.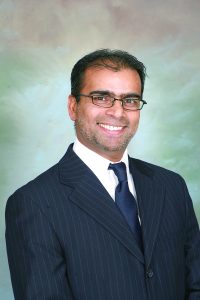 Despite having failed to follow through with its promises made during the one-day forum in New York City, President David Granger recently met with officials in the United Kingdom and encouraged them to invest in Guyana after regurgitating the same assurances given to the Diaspora in the United States.
In the meantime, the Project Director of last year's investment conference, Salaudeen Nausrudeen, is extremely concerned that the Administration continues to urge the Diaspora and foreign businessmen to invest in Guyana, yet it fails continuously to create a business friendly climate.
"You came and excited them and did not call them to follow up. The incentives, policies, strategies they promised, did not happen. Government needs to stop talking and start doing. They need to stop talking to the Diaspora and start walking with the Diaspora," Nausrudeen said during an interview with Guyana Times on Saturday.
Losing big
Nausrudeen, a business development and marketing expert, with more than 20 years of professional experience, argued that the onus was upon the Government to follow-up with the investors who expressed interest during the conference last year.
"They were the ones who stand to benefit so they were the ones who had to follow up on each and every single investment. We were providing a platform for Guyana. We brought the investors, and they were the one to reach out and follow up," he stated.
He further posited that Guyana is losing "big" with Government procrastinating on taking steps to implement the commitments which were made.

"It was a very rich audience; more than 250 attended the event. There was a lot of excitement and anticipation. There weren't idle people, everyone there had a plan in their pocket and money in their hand and was willing to go to Guyana and invest," he explained.


Nausrudeen added that in addition to failing to reconnect with interested investors, Government has not created a business climate that would attract businessmen.
Commitments
Among the top commitments made by Government Ministers during the conference are to establish clear strategies, policies and incentives for investment; implement better communication channels and integration between relevant authorities; and fostering a deeper connection with the Diaspora.
According to Nausrudeen, investors are yet to witness any progress in this regard.
"Many of the investors have never been contacted by Guyana, many are frustrated, and for many, that was their last chance to reconnect with Guyana on the business level," he explained.
Nausrudeen said the Diaspora investors are mainly interested in investing in the agriculture sector but there are expression of interests for mining, manufacturing, tourism, energy, and technology and services.
Attitude
In light of the lack of progress, Nausrudeen said business members of the Diaspora are still willing to invest in Guyana.
However, he said one of the major concerns is Government's attitude towards business.
"They have an issue with the Minister of Finance (Winston Jordan) talking down the Private Sector players, you don't those things when you want to attract business," he posited.
Jordan, during a recent Diaspora meeting in Washington, DC, criticised the local Private Sector players for not taking enough risks to stimulate economic growth.
Proposals
Coinciding with the country's jubilee independence anniversary, the Conference was intended to promote Guyana as an investment destination for Diaspora and non-Diaspora investors.
Additionally, many investors with proposals in hand queued in long lines to meet with Ministers and officials of the Guyana Office for Investment (GO-Invest) to discuss their projects and proposals. Throughout the day, the room filled with investors and entrepreneurs were seen in energising and active networking.
Business Minister Dominic Gaskin, in delivering on the investment opportunities in Guyana, said Government is "serious in bringing business to Guyana clean, fair and transparent. Guyana can accommodate all kind investors."
He made it clear that the abundance of natural and human resources available in Guyana reinforces the fact that the present Administration is ready to do business and to establish the right investment climate in Guyana.
Meanwhile, efforts to contact the Business Minister for a comment proved futile