'Padmaavat' invitation backlashes as Karni Sena patron rebukes
January 21, 2018, https://www.thenews.com.pk/lat...-sena-patron-rebukes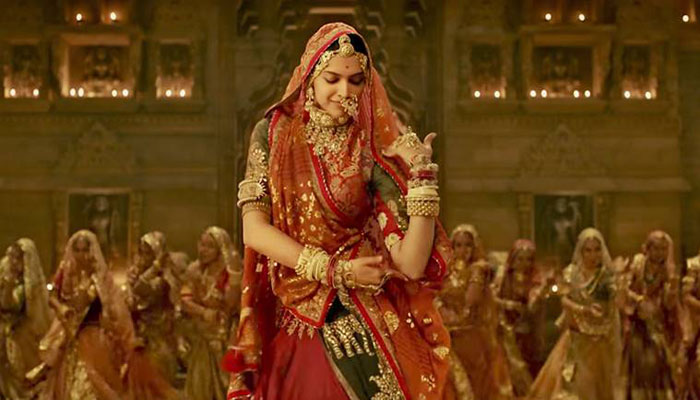 JAIPUR: Filmmaker Sanjay Leela Bhansali has sent an invitation to Shri Rajput Karni Sena and other Rajput groups to watch 'Padmaavat'.
Unconvinced community patron Lokendra Singh Kalvi held strong disapproval for receiving the letter after the film's release was scheduled, remarking that the attempt as 'fixed' which depicts a well-planned gimmick.
Kalvi has urged the prime minister to ban the film despite the censor board's grant of a U/A certification, which had led five modifications in the film before it was approved for January 25 release. He is of the view that the historians have been insulted as their opinions were ignored and the film's release date was decided.
"We never asked him to show us the film but we wanted nine historians to be shown the film, out of which the film has been shown to three historians only. On top of it, the advice of these historians was also not considered. We now want that the film should be shown to the six remaining historians as well and their opinion on the same sought," Kalvi contended Bhansali's letter that guaranteed honour and dignity of Queen Padmini and assured that the entire Rajput community will feel proud after watching the film.
In another statement the Karni Sena said, "I will trust a black dog, but not Bhansali. He himself does not know what movie he wishes to make. History or based on history or fiction," adding that the filmmaker has obtained different certifications from the British Censor Board and Indian Censor board but provided a different information to the Parliament.
Kalvi also said that Central Board of Film Certification (CBFC) chief Prasoon Joshi and lyricist Javed Akhtar will not be allowed to attend the upcoming Jaipur Literature Festival (JLF).
Bollywood actor Akshay Kumar on Friday rescheduled Padman's release to February 9, in favor to Padmaavat's release which is announced to kickoff release on January 25
Indian police on Friday said it has made proper arrangements to maintain law and order in the capital for the release of Padmaavat next week in the wake of a bandh call by the Shree Rajput Karni Sena against the film.