Porter killed in Linden-Soesdyke accident
By Kizzy Coleman
A Land of Canaan, East Bank Demerara (EBD) family was on Tuesday night thrown into mourning after ap was struck and killed on the Soesdyke/Linden Public Road.
Dead is 44-year-old Dexter Conway of Old Road, Land of Canaan, and a father of five. According to reports, the fatal accident occurred at around 23:00h on the Kuru Kururu roadway.
Guyana Times understands that Conway was a passenger in motor lorry GVV 427 which experience mechanical issue forcing the driver of the vehicle, Samuel Jaisingh to stop.
Jaisingh and Conway reportedly exited the vehicle and were making inspections when they were both struck by motorcar PRR 378 which was proceeding in the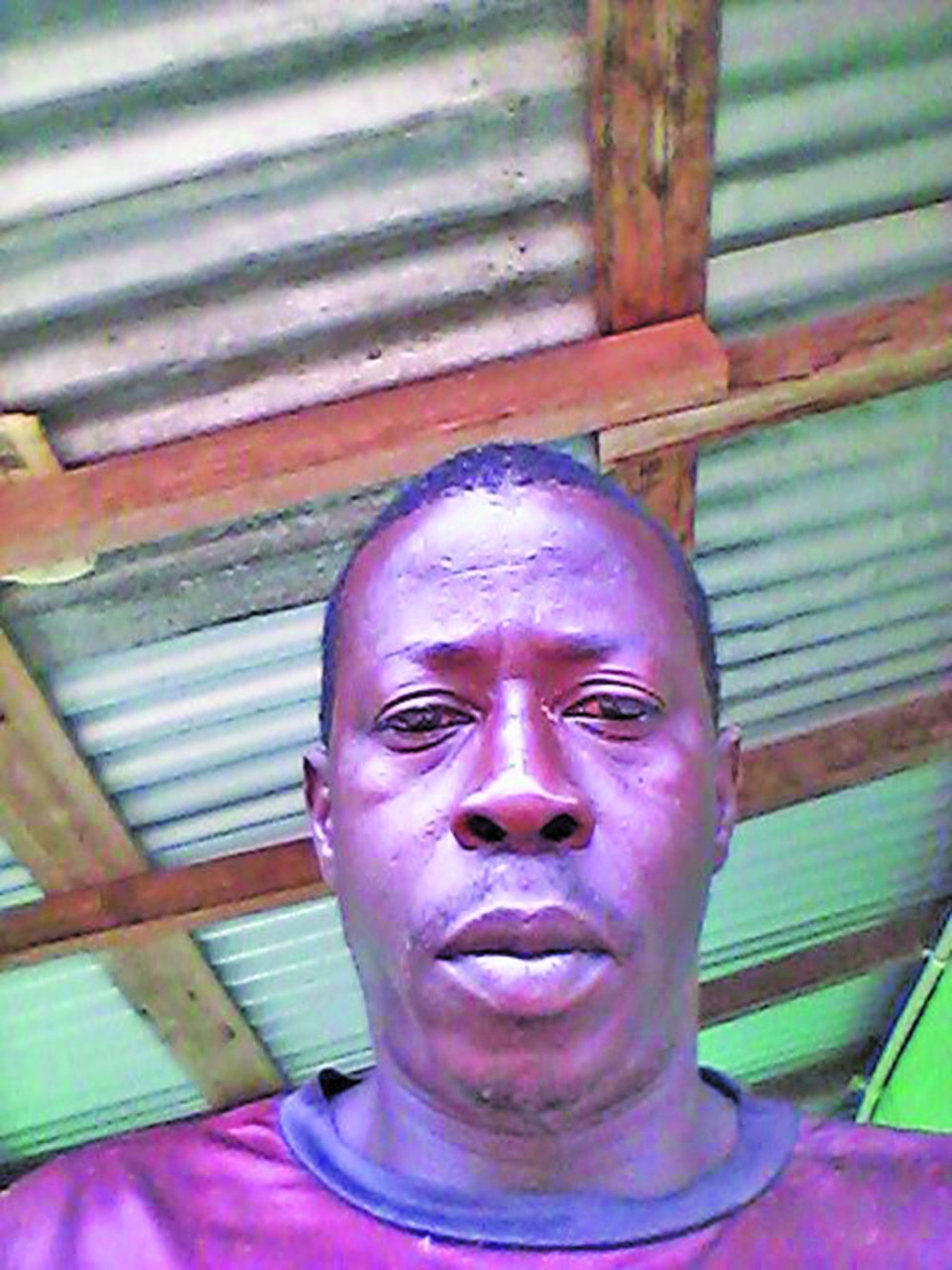 same direction.
According to Conway's wife, her late husband's employer's wife visited her home and broke the sad news to her. The woman explained that her husband left home to go to Kwakwani, Berbice, for work and while on his way, he called her. At the time of the call, Conway and Jaisingh had stopped at a gas station.
"He say that he deh by the gas station taking gas and from the gas station he say that they will mek one drive and go straight. So I called and spoke to my mother and told her that he just left to go in the backdam (Kwakwani) and just a little while after that, the boss man's wife come and tell me that some car hit he on the highway," the distraught woman cried.
She added that it was explained to her that they could not stop directly in the corner of the road so when they saw the car approaching, the attempted to squeeze unto the truck.
"They say that the car got some airlock and they come out to see what going on with the truck and based on what they tell me is that they (Jaisingh and Conway) pull into the truck to squeeze in and I don't know how the car pick he up," she relayed.
The motorcar which struck the men was being driven by a 28-year-old of Kuru Kururu resident who told Police that he was attempting to overtake the lorry when he was blinded by lights of another vehicle that was proceeding in the opposite direction.
He reported that he felt an impact and after stopping saw Conway laying on the road and Jaisingh sitting. As such, he quickly picked up Conway and rushed him to the Diamond Diagnostic Centre where he was pronounced dead on arrival.
According to the dead man's wife, she rushed over to the hospital. "I saw him and when I saw him, he was bleeding through his ears and nose and at the back of his head blood was running down and that was it," she cried.
A breathalyser test conducted on the motorcar driver showed no trace of alcohol. The Police are investigating the incident.
Police are investigating.