Man who boxed spouse gets five-month sentence
remanded on threatening language charge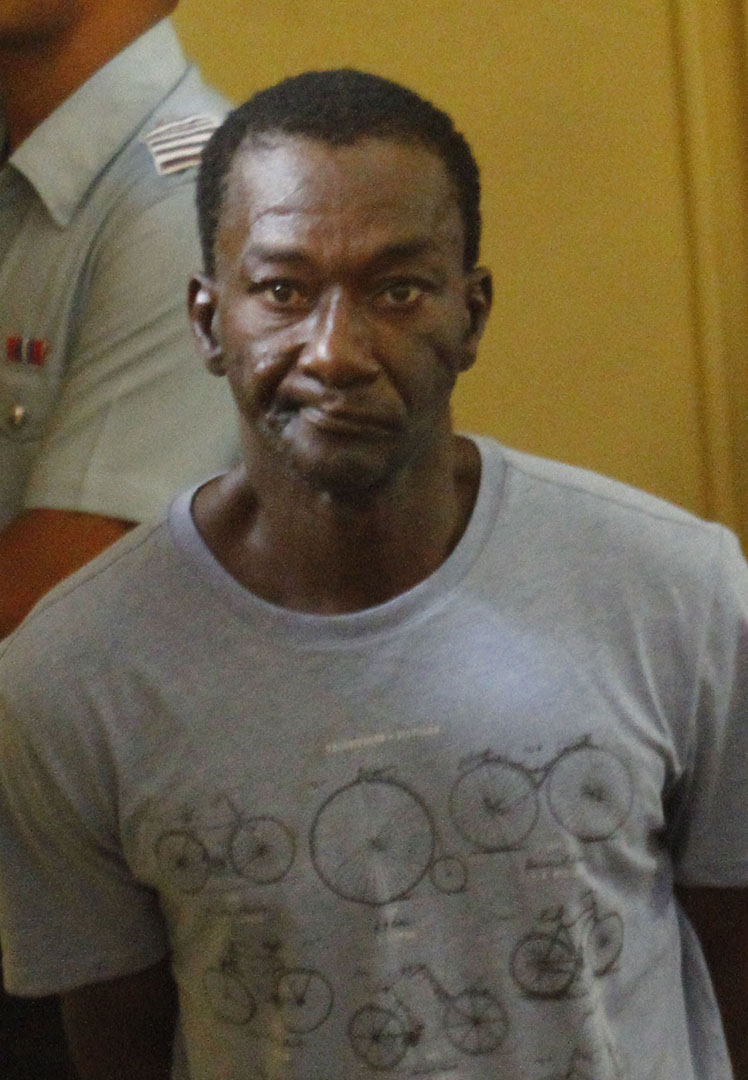 A man who told the court that he "box up" his spouse because she was "up in his face", will now be spending the next five months behind bars.
Wayne Johnson, 50, of Lot 182 Waterloo Street, was in the courtroom of Principal Magistrate Faith McGusty yesterday when he was sentenced for unlawfully and maliciously assaulting his reputed wife.
Johnson pleaded guilty to a charge which stated that on January 17th, 2020, at North Road, Georgetown, he unlawfully and maliciously assaulted his reputed wife. He was also charged with using threatening language against her so as to cause a breach of peace on January 20th, 2020 at Main Street, Georgetown. He denied the last charge.
According to his wife who was present when the charges were read to him, this is not the first time he has assaulted her or her children. The woman told the court that they have been living together for years and that he has hit her countless times but he often asks for forgiveness and she usually complies. She said that on the 17th of this month, they had an argument and he became very upset and "box" her. After he hit her, she said that she left to make a police report and also vacated the house that they occupied together. She was then staying at a friend, whose home he went to and told her to go back to their house and remove her belongings. She said she told him he could throw the stuff out but he started cursing and annoying not only her but the people around, so she went to a Police Station and made another report. She said while she was returning from the Police Station, he approached her and used threatening language against her and then told her he was going to make a report against her. "I told him okay let us go because I had already made the first report", she added.
Johnson in response to what his wife told the court, said that she had been up in his face and that's why he slapped her. He told the Magistrate that he did not like how close she had been getting to his face during the argument.
The Police Prosecutor, Delon Sullivan, told the court that Johnson has a current matter before the court. With this information, the Magistrate sentenced Johnson to five months in prison and told him that he would have to make another appearance at the court on February 5th for trial in relation to the charge to which he had pleaded not guilty.