Man chops reputed wife, mother-in-law after being prevented from choking 4-year-old
The peace and tranquility of the wee hours of last Saturday in the community of South Success Squatting Area, East Coast Demerara were completely shattered when Julian "Troy" Sergeant, a 36-year-old labourer, suddenly awoke from slumber and inexplicably began to strangle four-year-old Nathania Browne.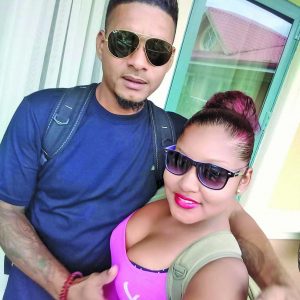 Sergeant shares a common-law relationship with 19-year-old Tiffany Mc Beth, and the two have been together for the past two years.
Preliminary investigations revealed that a few days ago, Mc Beth's mother, 64-year-old Lorraine Mc Beth, visited her daughter Tiffany and brought along her 4-year-old granddaughter, Nathania Browne.
Mc Beth and her mother reportedly made several frantic attempts to prevent Sergeant from further injuring the child, but he allegedly attacked the two women with a kitchen knife, inflicting injuries on them.
The ruckus disturbed neighbours, who summoned the Police, but Sergeant fled the scene before they arrived. Howbeit, he was nabbed by Police moments later.
The two women and the child were taken to hospital, and were admitted and treated, but were subsequently discharged.
As investigations continue, the Police are yet to determine what may have caused Sergeant to behave in such a manner. Up to late Sunday evening, the man did not give a reason for his actions.
He is due to appear in court sometime today to answer to the charges that were instituted against him.
Family members are left seeking to find a motive for Sergeant's actions.