Jamaican university seeks nude model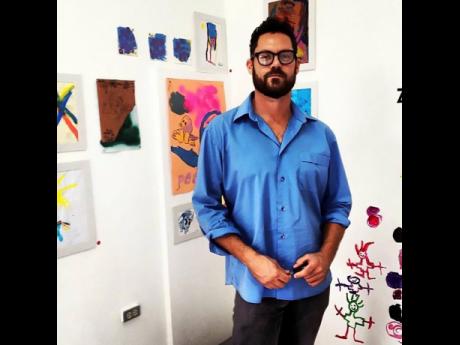 (Jamaica Star) When you think of a university classroom, you immediately think books, laptops, pencils and pens. More importantly, you envision all the people in that setting to be fully clothed. But the animation department of the University of Technology (UTech) has torn up that script. It has made a call for a nude model, but has not said how much the job will pay.
This model will be required to pose in nude in front of animation students, in order for them to complete drawings.
Jeffrey Menzies, life drawing and figure analysis lecturer at UTech, told THE WEEKEND STAR that the job is open for both males and females.
"What instigated the job listing are many centuries of drawing. Artists have been drawing a nude model since the beginning of time, because of the essence of learning to draw the figure and the need to understand the anatomy. You can't draw the model with the clothes on if you're going to learn to draw the anatomy," he said.
"It's definitely new to the University of Technology, but it's nothing new. If UTech is developing an art programme, they need to be able to step up and offer the proper education to the students."
Menzies said that the privacy of the model would be secured.
"It's a very controlled environment… for the students, if there's any level of immaturity, they exit the classroom. There are no phones allowed in the class. I'm going to be collecting phones to secure the level of professionalism. The room has tinted windows with blinds over the tinting, and I will have key to the class, so I will be able to lock the door,' he explained.
He says drawing a person in the nude is absolutely necessary for the course.
"It's not a sexual thing … so someone looking at it from another perspective may say 'Wow that's risque.' It's a course called Life Drawing and Figure Analysis, and we can't run this class if we don't have a model. Any art school should have several models on staff."
And it's a two-way street. He demands the same level of professionalism required from students from the model as well.
"I would hope that they are professional themselves, and that they treat it as a serious profession and not just something they want to try out. Also, they have to be healthy because we can do anything up to a three hour pose. And to be able stay still for three hours is not light," he said
Sean Wong, 25, one of the students, told THE WEEKEND STAR that he is anticipating the arrival of the model.
"It will be beneficial because right now we are doing gesture drawing… basically a quick sketch of a person that's right in front of you. Or we sketch random people walking for short periods of time because they are constantly moving. Usually, we just ask our friends to stand up and do a one pose, so when we have an actual model that all of us could sit around, it would be beneficial," he said.