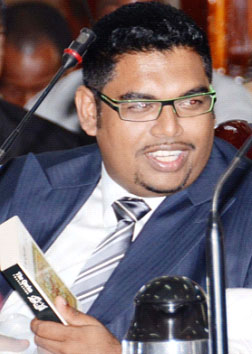 Irfaan Ali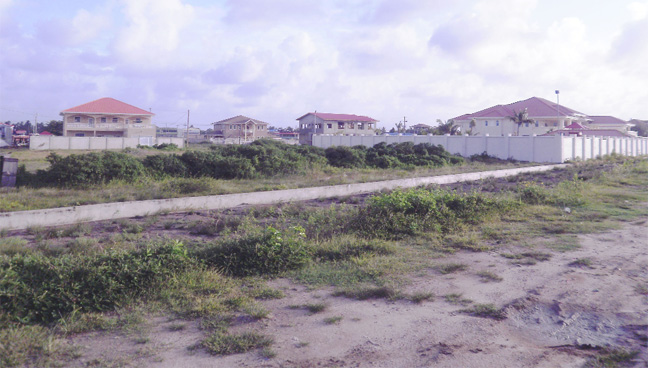 The Pradoville 2 housing scheme
November 28 2018
This story is developing and will be updated.
PPP/C MP and former Minister of Housing Irfaan Ali has been slapped with 19 charges laid by the Special Organised Crime Unit (SOCU) in connection with the Pradoville 2 Housing Scheme on the East Coast of Demerara.
Sources told Stabroek News that Ali was read these charges early this morning in Georgetown and is to be taken to the SOCU headquarters. The charges pertain to defrauding the state.
The charges are the culmination of a major long-running investigation of the housing scheme developed under the Jagdeo administration.
A special investigation of the housing development, which was part of a larger probe of the financial operations of the Central Housing and Planning Authority (CH&PA), was conducted by accounting firm Ram & McRae.
The investigation revealed that the allocation of the land was a clandestine arrangement that was handled personally by then Ali and it was concluded that a criminal case for misfeasance could be made against the PPP/C Cabinet members who benefitted.
It was found that lots in the 12.1187-acre scheme were allocated to six Cabinet members—then president Bharrat Jagdeo, Cabinet Secretary Dr Roger Luncheon and ministers Priya Manickchand, Dr Jennifer Westford, Robert Persaud and Clement Rohee—along with other persons with connections to the government, including Director of Public Prosecutions (DPP) Shalimar Ali-Hack and former army head Gary Best.
The probe found that the awardees grossly underpaid for the lots by a total of nearly $250 million, while the state-owned National Industrial and Commercial Investments Limited, National Communications Network, and Guyana Power and Light Inc were never reimbursed for millions spent to execute preparatory works.
The findings of the investigation were later referred to SOCU for a criminal probe to be launched.
On March 10th last year, Jagdeo, Luncheon, Persaud, Lisaveta Ramotar, who is the General Manager of the Guyana Gold Board and daughter of former president Donald Ramotar, Ramesh Dookhoo, former Chairman of the Private Sector Commission, and Dr Ghansham Singh, who were also beneficiaries of house lots in the scheme, were all arrested and questioned before being released without charge. Marcia Nadir-Sharma, former Deputy Director of state holding company, NICIL was also questioned on that day.
The following day, seven others—former prime minister Samuel Hinds, Ali, Rohee, Manickchand, former Chief Executive Officer of the Guyana Water Incorporated Shaik Baksh, former labour minister Nanda Gopaul and former public service minister Westford—were questioned by SOCU. Former presidential press officer Kwame McCoy, the former head of the Office for Climate Change Andrew Bishop, Ali-Hack and her husband, Moeen ul-Hack, and Best were also questioned