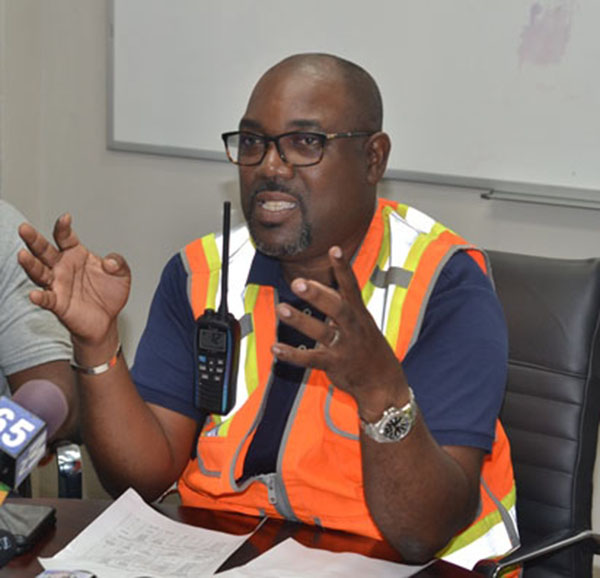 Rawlston Adams
January 19 2021
-repaying cost of bracelet
Following through with the recommendations of a probe report and the board of directors of the Demerara Harbour Bridge (DHB), Minister of Public Works Juan Edghill has decided to send home General Manager Rawlston Adams.
Adams has been at the centre of a controversy for purchasing a bracelet worth nearly $900,000 for himself with money from the DHB. Poor management of the bridge's affairs and the asphalt plant has also been raised.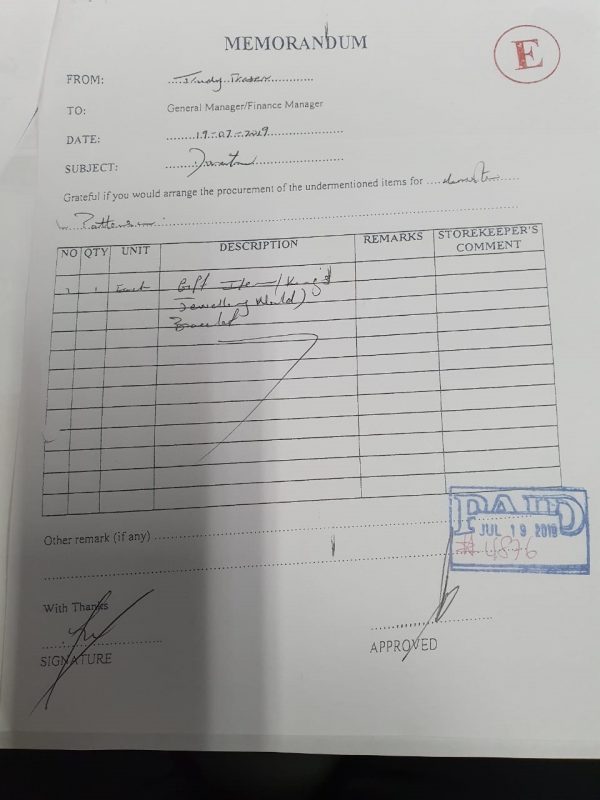 According to Edghill he has spoken to Adams and they are to meet again today to discuss the way forward and his future. He, however, noted that he will not be staying on as general manager at the DHB.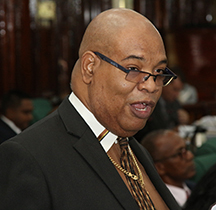 "…Having spoken to him, the clear recommendation from the board is for his removal… his removal as General Manager of the Harbour Bridge… and I have said that to him this afternoon. That is what he has to think about and we will discuss how we deal with that and what his own professional dignity and pride will allow him to do and not to do," Edghill said.
He noted that in addition to the recommendations, Adams' contract has expired making it even more difficult to consider his future as general manager.
According to the Minister, Adams has informed that he has repaid 50% of the cost of the bracelet purchased and will repay the remainder by the end of this month.
"He said he has recognised that it is something that should not have been done in his own deliberate judgement, even before meeting with me, he has made those steps to repay the money which I think is a highly commendable approach," the minister said.
Edghill said that Adams should not be seen as "a villain, we should see it as a serious situation that had to be addressed and how that is addressed and the way forward" is the issue.
In addition to meeting Adams today, the minister said he will also be meeting with four senior managers of the DHB for similar discussions. He said those discussions will determine if any other person will be going home.
"From those meetings we may have to drill a little deeper and ensure that the cancer is properly treated," the minister said as he alluded to alleged cases of mismanagement of the DHB.
Further, the minister said that he has summoned a meeting with the heads of all the agencies that come under his ministry to get a grasp of what has been taking place.
From the discussions with Adams, the minister said he was informed that gifts were purchased and presented to former Minister David Patterson on special occasions. It is on this note, he said, that he has launched an investigation to determine if expensive gifts were gifted to then ministers.
Edghill said he has requested from the heads of all the agencies for vouchers and documents to be submitted to him by noon tomorrow showing purchases for the ministers "so we can have a full grasp of what really took place… Let's see what was bought and the value of it."
The agencies asked to submit documentation are the Cheddi Jagan International Airport Corporation, the Guyana Civil Aviation Authority, the Maritime Administra-tion Department and the Transport and Harbours Department.
"It was the culture of Mr. Patterson's tenure that agencies under his control at specific times of the year had to appear at this ministry in this office…"
Documents from the DHB and its Asphalt Plant showed that a total of $504,000 was approved for the purchase of a gold hand band and tie pin for Patterson in 2017. As of last night new documents surfaced stating that additional jewellery was acquired by the harbour bridge for Patterson.
Approached yesterday by this newspaper, Patterson declined to comment and said questions should be directed to the members of the board of directors who were sitting at that time.
Patterson maintained that he is not a person who is fond of jewellery. He however said that the bracelet he is seen wearing is a family heirloom which had been passed down to him and redesigned over the years.
A requisition to purchase the items, dated 2nd of May 2017, describes the items as a hand band (moveable) and a tie pin which had respective price tags of $424,400 and $78,300.
Certifying that the "funds are available under the subheads affected to enable payment to be made" was the storekeeper of the Asphalt Plant whose signature could not be deciphered. Approval of the sums came from the Asphalt Plant's General Manager who described what the funds were to be used for as "Minister Patterson's Birth Anniversary".