Guyana spent billions more on imports than it earned from exports
Mid-Year Report shows
– import duties main driver behind increased customs, trade tax collection
– no rice exports to Cuba, Mexico despite Govt touting markets
Exports are one of the main, sustainable revenue streams for any country and as such, a well-managed and productive economy will have earnings from exports exceeding expenditure on imports. But in Guyana, the reverse is true.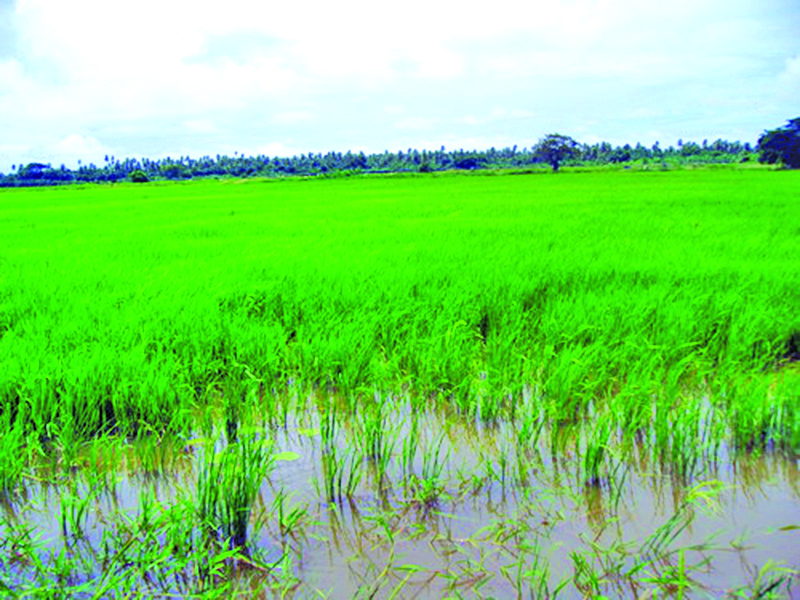 According to the recently-released Finance Ministry Mid-Year Report, the merchandise trade account deficit almost doubled over the past year, going from US$329.3 million in 2018 to US$628 million this year.
The Report notes that this is because total imports increased by 31.6 per cent to US$1.371 billion. On the other hand, revenue earned from exports was US$743.8 million. A breakdown shows that imports of intermediate and capital goods showed increases.
"Imports of intermediate goods expanded by US$170.4 million to US$706 million, driven largely by other intermediate goods, chemicals, parts and accessories imported growing significantly on account of oil and gas activities," the Report states.
"There was marginal growth of 1.1 per cent, or US$2.6 million, in the imports of fuel and lubricants. Imported capital goods increased substantially, by US$155.2 million to US$423 million, primarily attributed to a substantial expansion in mining machinery, again, supported by oil and gas activity."
Expenditure on consumption goods, which include food and electronics, grew by US$2.2 million to reach US$236.8 million. The Report attributes this to an increase in the importation of perishable and semi- perishable items.
The increased expenditure on imports even had a noticeable effect on tax collection, with the Guyana Revenue Authority (GRA) recording customs and trade tax collections increasing to $10.6 billion for the first half of 2019. Import duties, according to the Report, were responsible for 98 per cent of the increase.
"Customs and trade tax collections grew by $0.7 billion, to $10.6 billion, during the first half of 2019, when compared with the same period in 2018. Import duties accounted for 98.1 per cent of the increased collections," the Report states.
"This was due to the increased collection of duties from commodity imports, especially lubricating oils and petroleum bitumen. There was also growth in the environmental levy by $78.5 million, or 8.8 per cent, above the period January to June 2018."
Exports
In October of last year, the Foreign Affairs Ministry had released a statement in which Guyana's Ambassador to Cuba, Halim Majeed, had touted the Cuban market and exports of commodities such as rice. According to Majeed, the amount of rice exported in 2018 had more than quadrupled when compared to the previous year.
"In 2017, we sold 15,500 tonnes of rice to Cuba; this year, so far, we sold more than 70, 000 tonnes. Our target is to see whether we can export up to 125,000 tonnes by the end of this year," Majeed revealed in the statement, labelling the growth as a "significant breakthrough" for Guyanese rice.
Mexico is another market that was touted by the Government as a promising destination for Guyana's rice. In fact, Government had announced in May of last year that paddy exports to Mexico were at 174,875 tonnes.
The Mid-Year Report tells a different story, however. Not only have rice exports declined, but there have been no exports to either country. In fact, markets such as the European Union (EU) accounted for much of the earnings.
"Receipts from rice exports declined by US$9.9 million this year; while there were higher earnings from exports to the EU and Venezuela, there were no exports to the Cuban and Mexican markets in 2019," the Report adds.
When it comes to other exports, the Report notes that the biggest contributors of revenue were gold, sugar, fish and fish by-products. According to the Report, earnings from gold increased by US$41.5 million, while fish and fish by-product earnings increased by US$3.4 million. On the other hand, revenue from sugar increased by $1.8 million.
"Noteworthy, gold exports by "other dealers" accounted for 52.2 per cent of the US$411.2 million earned from the export of this metal in the first half of 2019. Other dealers accounted for 44.9 per cent of gold exports for the same period in 2018," the Report says.
The Bank of Guyana's recently-released first-quarter statistical bulletin had showed that nearly all of the major sectors declined. For instance, sugar experienced a major decline of 34.3 per cent, owing to the restructuring process the Guyana Sugar Corporation is undergoing.
On the other hand, the decline of rice by 9.3 per cent was attributed to the rice bug infestation and the increased costs of production. The mining and quarrying sectors exhibited lower production. According to the bulletin, there was a 4.9 per cent decline in gold declarations.