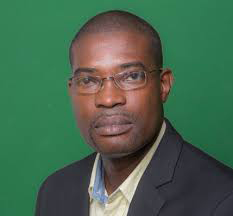 February 17 2020
In preparation for natural gas coming onshore in a few years, the Guyana Power and Light (GPL) has invested US$41 million in dual fuel generating sets that will produce 46 megawatts (MW) of power, which will be supplied and maintained by Finnish company Wartsila.
GPL will also be building a substation and adding requisite infrastructure to accommodate the generating sets and this is expected to cost an additional US$7 million.
"It is one the things that we have agreed to; that we will use a cheaper, cleaner source while we transfer to renewables," Minister of Public Infrastructure David Patterson told Stabroek News.
"There is lots [of] associated gas offshore in the Stabroek Block and therefore it makes sense we use some of it as we prepare for the transition to renewables," he added
It is expected that the 46 MW generating sets will complement the current 22 MW power plant at GPL's Garden of Eden location.
Since beginning operations here, ExxonMobil has flared over 1.2 billion cubic feet of natural gas which many experts have said could be brought onshore to provide not only cheaper but a less environmentally destructive alternative to the heavy fuel oil (HFO) being used.
While natural gas is a cleaner burning fuel as compared to the HFO currently used in all of GPL's engines, it does emit significant quantities of carbon dioxide.
The APNU+AFC government has proposed that as it seeks to transition to renewable energy, that natural gas be brought onshore in the interim, and talks have been ongoing with ExxonMobil to this end.
"We have said to them that natural gas is clean energy, even though it is not a renewable. It is clean energy and it is cheap energy and at this stage of our development, we have considered that to be very essential," former Minister of State Joseph Harmon had told this newspaper in an interview as he explained the argument made to Norway for the release of monies to Guyana from its forest protection deal with that country.
ExxonMobil's Country Representative Rod Henson has said that while the company believes it would be more beneficial monetarily to this country if all the natural gas was used for well injection purposes offshore, it was discussing plans with government for bringing some of the natural gas onshore.
Given Guyana's "unique" case where the cost of electricity from its current use of fossil fuels is "very high," Henson noted, the company was working with government to bring a cleaner and cheaper alternative for this country's domestic use. The amounts required, he said, would be around 30-35 million cubic feet of natural gas daily.
Up to last year, he had said that the discussions were still ongoing towards this cause and if an agreement is reached soon, Guyana could see natural gas being used in its energy mix by 2022.
"I think our current view is, if we can do it in a timely fashion, get the environmental impact assessment and what's not, we are likely looking at 2022, 2023 timeframe, plus or minus," the ExxonMobil official had told the Parliamentary Committee on Natural Resources back in 2017.
His views were echoed by Patterson, who told Stabroek News that even as the negotiations continue, government was preparing for the cleaner and cheaper alternative to heavy fuels, while it simultaneously put mechanisms in place to one day convert to renewable energy sources.
"That is a fair comment [the 2022-2023 projection by Henson]. The timeline is dependent on when we reach final agreement. We still have much to do, important things such as the EPA [Environmental Protection Agency] approval. However, the idea was always to have the units up and running before the gas is delivered," the minister, who is responsible for energy generation, said.
Patterson underscored the importance of not only being prepared for when the natural gas pipes land on shore, but having a backup plan. For this reason, he said, the generator sets that will be purchased will be dual-fuel sets.
He explained, "A bit of background – generating sets normally come in sizes not much bigger than say 20 MW each, hence to have 200 MW, it will require 10 sets in series. So the final configuration will have 18-20 sets. So as we have decided on a location, we intend to install, say two or three, long before the natural gas arrives. These will be dual-fired so when the NG [natural gas] arrives, we will just flip the switch.
"The sets will be dual fuel. This is standard configuration without any significant cost. Two reasons; one is, as mentioned [previously]; the other is because when the natural gas is not available, we will run on alternate fuel. This is the redundancy plan should the natural gas not be available for any unforeseen reason. Always plan with a backup, that is what we are doing," he added.
Wartsila won the tender for the supply of the generator, having made the highest responsive bid.
The Finnish company is no stranger to Guyana as it has, for decades, provided both generator sets and maintenance for them alongside GPL.
But in 2017, after working with government since 1994, its contract with GPL for the operation and management of four power stations came to an end and was not renewed. The fifth, located at the Skeldon Estate, was contracted to last five years and will come to an end in April of this year.
In its place the state-run Power Producers and Distributors Inc was established.