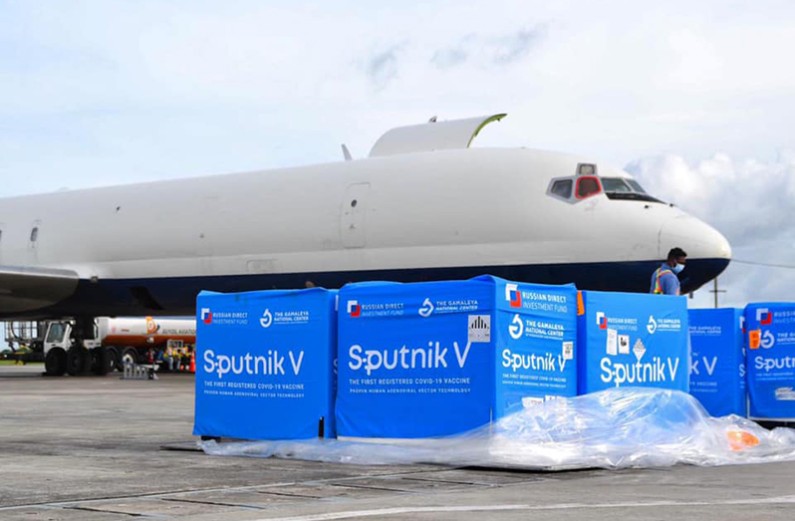 June 22 ,2021
The Ministry of Health this afternoon released a document from the Russian Direct Investment Fund confirming the number of Sputnik vaccines sold to Guyana and their corresponding batch numbers.
Based on the information provided, Guyana received a total of 305,536 Sputnik vaccines.
Of that number, 244,268 were first dose vaccines while the country only received 61,268 of the second dose.
There are still 183,000 of the needed 2nd dose vaccines to be delivered and it remains unclear as to when those vaccines will be delivered.
But with the provision of the information from the Russian Direct Investment Fund, the Government is hoping that Opposition Leader Joe Harmon will now withdraw his call for the use of the vaccines to be suspended.
Mr. Harmon last week demanded that more information be provided on the vaccines delivered to Guyana after an international report by a newspaper in Norway named Guyana as one of the countries that were sold the vaccines by the middle man at double the cost.
The Guyana Government confirmed that it paid more than twice the recommended cost for the vaccine but has explained that it was finding it difficult to source the vaccine directly from the manufacturer.
Earlier today before the Government statement with the Russian document was released, the Opposition Leader reiterated his call for the Government to provide the information on the vaccine. He said he is not against vaccination but the government must answer questions pertaining to the vaccine and its procurement.