GECOM ending house-to-house early to prepare for polls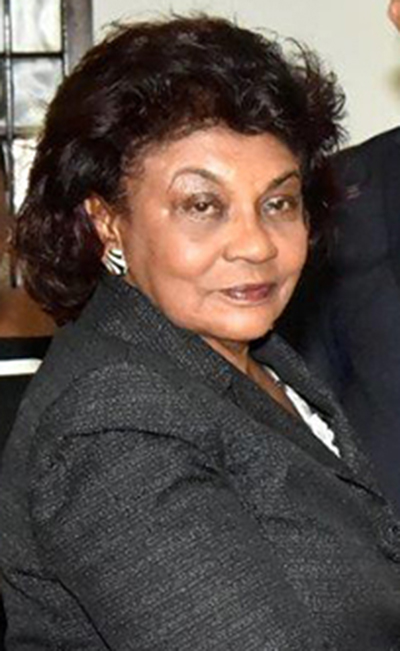 The Guyana Elections Commission (GECOM) has decided to conclude its national house-to-house registration exercise at the end of this month as it moves towards the holding of general elections "within the shortest time possible."
In a statement, GECOM said its Chairperson, retired judge Claudette Singh, at a statutory meeting today ordered that the registration process be concluded by month end and that the data collected be merged with the existing national register of registrants. Further, it said GECOM will also move to conduct an extensive claims and objections process before extracting a preliminary voters' list.
GECOM has recently been under scrutiny over its readiness to proceed with elections as a result of President David Granger holding to the position that it must advise him of a date for the polls. The elections are due as a result of the National Assembly's passage of a no-confidence motion against the government last December. The constitution requires that elections be held within three months of the passage of a no-confidence motion against government, unless an extension is granted by not less than two-thirds of the elected members of the National Assembly. However, legal challenges to the validity of the passage of the motion in part stalled preparations.
GECOM's decision to proceed with a planned three-month-long house-to-house registration from July 20th, based on a majority vote by government-nominated members and then Chairman James Patterson, resulted in a legal challenge by attorney Christopher Ram in light of general elections being required.
Based on his challenge, acting Chief Justice Roxane George-Wiltshire ruled that the registration exercise is not unconstitutional. The judge, however, cautioned that existing registrants cannot just be deleted from the GECOM database unless certain criteria provided by law are met—that being by death or by specified means of disqualification. She has also said the Commission must be cognisant of the "extraordinary circumstances" under which it is currently operating, given the passage of the no-confidence motion against the government.
As a result, the decision called into question the rationale behind continuing with the exercise as "sanitising" the database of deceased and migrant registrants had been one of the arguments for it.
The full statement from the commission follows: