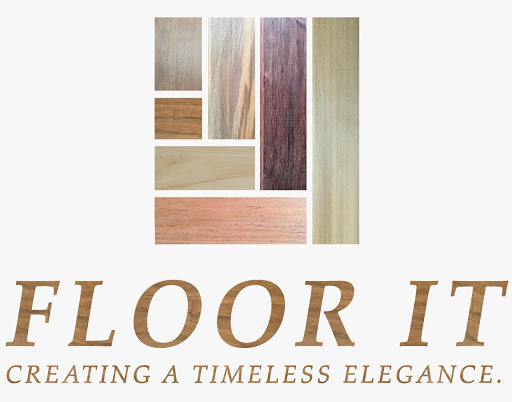 February 19 ,2021
Wood products manufacturer Floor It today opened a showroom in Queenstown, Georgetown.
A statement by the company follows:
Leading local manufacturers of kiln-dried wood products, Floor It Guyana announces the opening of its new showroom in Queenstown, Georgetown. This larger showroom will offer the local market an opportunity to have an immersive experience with a variety of Guyanese wood species for both home and corporate builders. The showroom will allow customers to work with experienced manufacturing specialists to conceptualize designs for their spaces with the best products to suit their needs in a one-to-one service.
Floor It Guyana was established in 2014 by entrepreneur, Andre Cummings, who owned the company's parent – Cummings Wood Products (CWP), with its primary objective being to provide high quality, classic and modern finishes for both residential and commercial clients. There was a niche opportunity in the Home Improvement market for kiln-dried lumber and for that signature designer's touch, kiln-dried floorings and moldings.
Fast forward to 2021, Floor It Guyana as a growing business has focused and heavily invested in not only the quality of its products but its service. Stellar customer service has been a core value of the company. Team members are trained to value the importance of client relations. "We make time management one of our highest priorities along with working assiduously with our clients to offer them the best workable solutions for their needs," the CEO stated. These engagements have allowed the company to continuously research and observe the changing trends in the Home Improvement industry which has evolved to a more modern and contemporary focus to boost property values. More builders are looking for a certain theme, or feel to their private and public spaces. The limited available options supported Floor It Guyana to further venture out and in 2020, the Hardware Solutions Depot was added to the group of companies and will also reside at the Lot 249 Oronoque & Foreshaw Streets showroom. Hardware Solutions Depot is that builders' merchant solution customers are looking for with their signature, quality Domus uPVC windows, and doors, which are high impact, security, and solar energy products; granite countertops, locks and other hardware materials.
Opening officially to the public on Saturday 20th February 2021, showcasing its timeless elegance from the outside to its inside, Floor It Guyana and Hardware Solutions Depot welcome the Guyanese public to visit this one of a kind showroom. You will be able to examine and simulate your dream kitchen, floors, or accent walls. Local doors, Domus' uPVC windows, and an array of quality tested hardware products are available also. Our specialists are there to walk you through the building and installation processes while sharing our extensive knowledge about varying wood species from Ipe to Demerara Oak, from Greenheart to Kabakalli; their uses and finishes. We believe this showroom gives customers, most importantly, an opportunity to test our products' benefits. This specialized showroom allows new home builders to efficiently plan their estimates for construction as they are able to see and feel what the products will look like in their finished homes. Existing homeowners and corporate clients are also able to project their visuals beforehand knowing fully the end result. At Floor It Guyana, we believe this helps our clients to make more confident purchases.