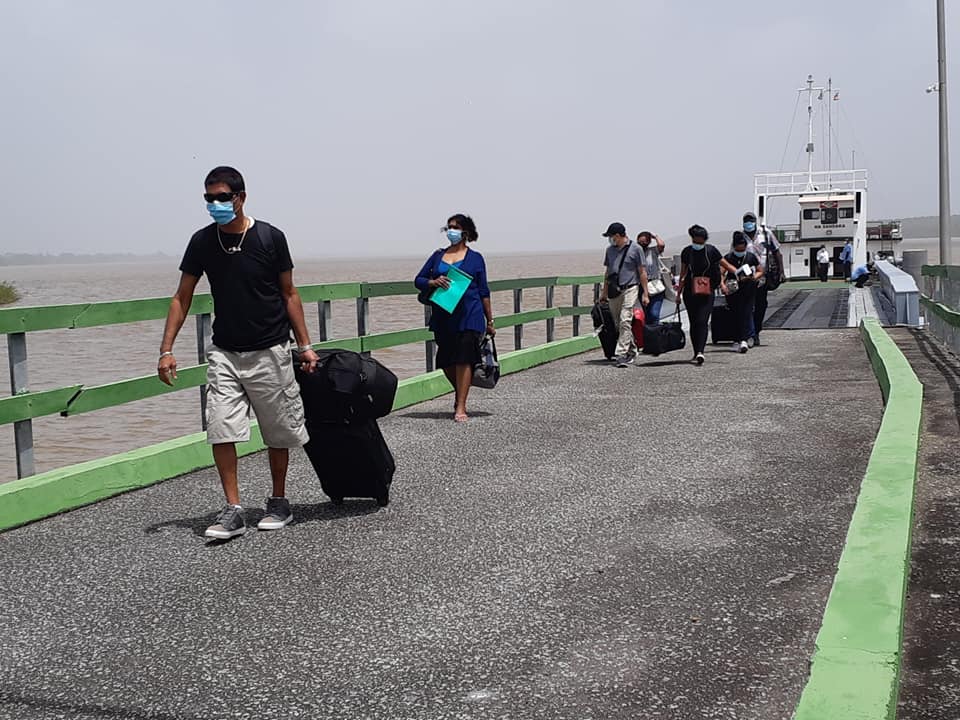 Passengers disembarking from the MB Sandaka today (Ministry of Public Works photo)
February 21 ,2021
The ferry service between Guyana and Suriname resumed today following months of closure over the COVID-19 pandemic.
The Ministry of Public Works and the Canawaima Ferry Service Inc had announced last week that the ferry would depart Guyana at approximately 9:00 am and return here by 1:00 pm.
This service will operate every Sunday, Wednesday, and Friday until further notice.
The Ministry had said that it is important to note that at this time because of serious health concerns only Guyanese and Surinamese will be allowed to utilize this facility.