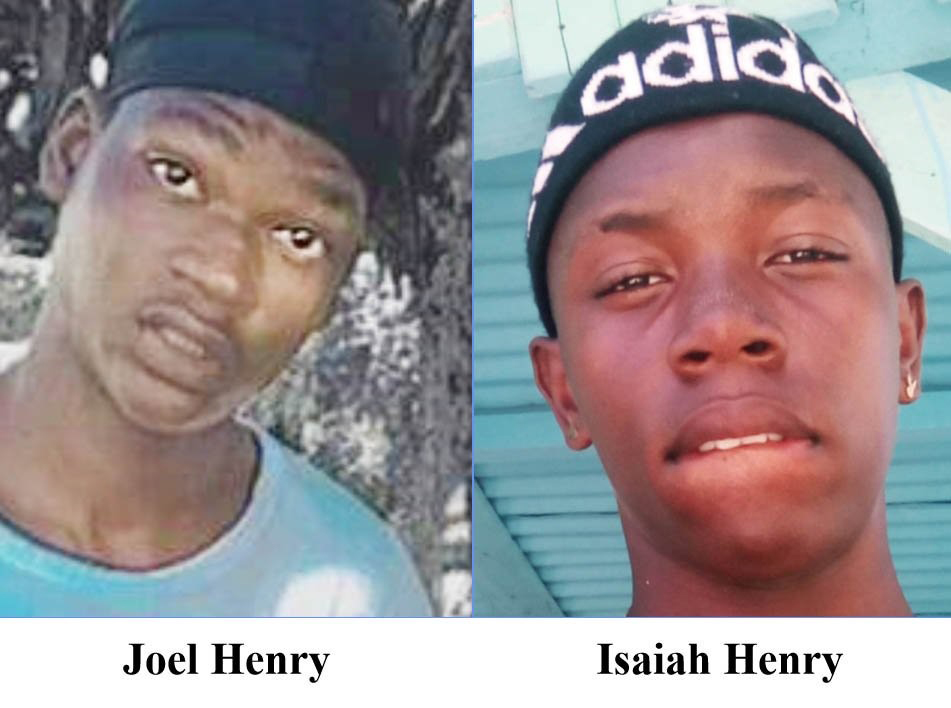 September 13 ,2020
The families of Isaiah and Joel Henry have denied media reports claiming that they have linked their deaths to gang activity.
"It has come to the attention of the families of Joel and Isaiah Henry that some media outlets have attributed to them and members of their families, statements alleged to have been made to the President that the deaths of Joel and Isaiah were gang related. These statements are completely false," attorney Nigel Hughes, who is part of a legal team representing the interests of the slain teens, said in a statement yesterday.
With the funerals of the teens due to be held today, Hughes said the apparent attempt to malign their characters is "beyond obnoxious and grossly offensive" to the families in their moment of grief.
"The Henry family hopes that they will be permitted to inter the mutilated remains of their family members with the appropriate degree of dignity and solemnity which these young men deserve without the necessity of having their characters brutally assaulted in death," Hughes further said.
As unrest set off by the killings subsided, President Irfaan Ali met with the families of the teens on Friday and assured them that no stone will be left unturned during the investigation of the crime. Ali also met with the family of Haresh Singh, who is suspected to have been killed on Wednesday in retaliation for the murders of the Henry cousins.
The police last Sunday said that the bodies of the cousins were found about 600 feet from each other in clumps of bushes near to a coconut farm on the West Coast of Berbice.
Isaiah, 16, a student at the Woodley Park Secondary School, and Joel, 18, attached to the Blairmont Estate, went missing Saturday, September 5, after they left home for the backlands to pick coconuts.
After they did not return home, relatives lodged missing persons' reports with the police and subsequently launched a search party. It was while searching that the bodies of the teens were discovered.
Autopsies performed on the bodies of the teenagers on Wednesday showed that they both died from haemorrhage and shock due to multiple wounds.
As the police continue to investigate the murders, a number of persons remain in custody.
A total of seven persons were initially arrested for questioning. Four of them were subsequently released on station bail as police could no longer hold them without charge. Apart from them, a number of additional arrests were also made.