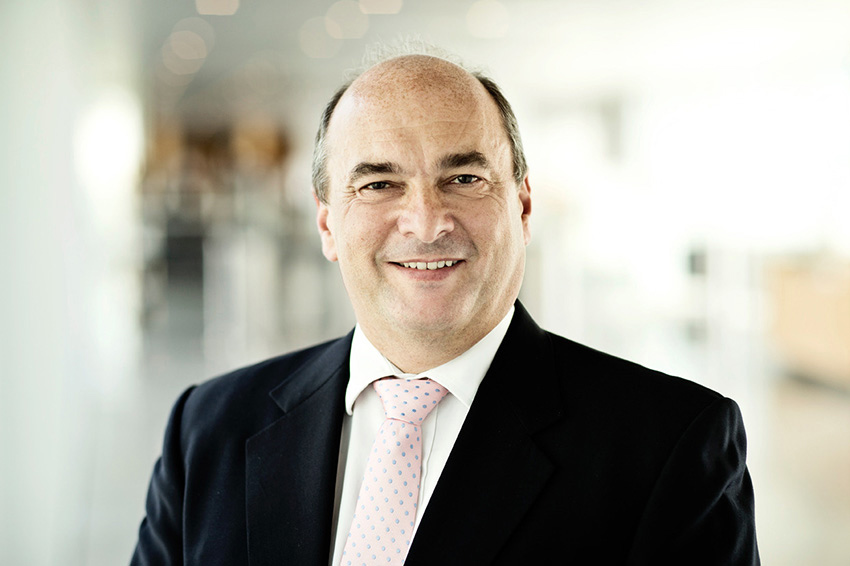 Matthew Wilks
The newly-established Department of Energy has appointed Australian Matthew Wilks, an oil and gas business developer and negotiator with 32 years of experience in the sector, as an adviser.
Wilks' appointment was announced yesterday by the Ministry of the Presidency, under which the newly established Department falls.
Wilks, according to a statement issued by the ministry, has experience that spans all segments of the energy value chain, including exploration and production, liquid natural gas, pipeline transportation, power generation, and project financing.
"Mr. Wilks previously held management responsibility for international asset management and joint venture operations. During his career, he has worked for, or opposite, several heads of state, other senior government officials and senior corporate executives," the ministry noted.
It said Wilks, who will be based in Georgetown, has worked in Asia, East Africa, Europe, the Middle East, and South America, and had corporate portfolio responsibility for assets in Central Asia, the Levant, and North Africa.
The release said that most recently Wilks was Chief Commercial Officer at Maersk Oil, where he was involved in projects in Angola, Kazakhstan, Kenya, Norway, and Qatar. Before that, he worked at BG Group, where he was Country Manager for Tanzania at the time of significant offshore discoveries and rapid sector development. It said he also worked on projects in Bolivia, Egypt, Libya, Palestine, and Thailand, also at BG Group.
Although born in Australia, the ministry said Wilkes grew up in Kenya. He earned a BSc Tripartite in Mathematics, Physics, and Chemistry and a BSc Hons in Applied Physics from Scotland's Robert Gordon University, government added.
On Wilks' LinkedIn profile, he said that he began working at the DoE in August of 2018 and has listed the credentials released by the ministry. The summary reads, "Executive with thirty-one years' experience in the global oil & gas industry spanning all segments of the energy value chain; including E&P, LNG, pipeline transportation, power generation and project financing. Board Director Responsibility for international asset management and joint venture operations. Experienced business developer and expert negotiator with proven ability to originate, negotiate and close politically complex transactions in multi-cultural environments and to develop, deliver and optimise successful operations in upstream and midstream opportunities."
It adds, "Specialties: Originating, negotiating, developing and running oil and gas businesses in complex multi-cultural environments; fostering senior government and partner relationships to deliver business strategy and objectives. Creating high performance teams and instilling an achievement based culture."
Of his experience, he stated that worked for British Petroleum in various posts for eight years; he joined the UK company Premier Oil and worked there as a commercial manager for two years and four months; and two years later he joined the then Conoco oil company, where he worked as a gas development manager and stayed on with that company after it merged with Phillips in 2002 and served in three other capacities until he left in July of 2006.
Wilks would join the BG group in July, 2007 and five years after as Country Manager for the company's Tanzania branch, he left in July of 2012.
In January of 2013, he began working as Chief Commercial Officer at Maersk Oil in Copenhagen, Denmark, until he left five years after in January, 2018.
Wilks says that after Maersk, he joined Spring Stone Energy Limited in January this year and worked there until he took up the post at Department of Energy. An online profile of Spring Stone Energy Limited says that it was it was incorporated in February of this year and is an active company. "Spring Stone Energy Limited is an active company incorporated on 27 February 2018 with the registered office located in Cheltenham, Gloucestershire. Spring Stone Energy Limited has been running for 6 months. There are currently 2 active directors and 1 active secretary according to the latest confirmation statement submitted on 27th February 2018," online business information provider Endole states.
It lists Matthew Edmund Wilks as its director and Amanda Catherine Wilks as a director, finance manager and secretary of the company. It says both were appointed on the 27th of February of 2018. The company has two shareholders.
So far, the government has been criticised for its appointment of Dr Mark Bynoe as head of the Department due to his lack of experience in the sector.
But Bynoe enjoys the confidence of President David Granger, who says that while Bynoe may not have experience in the sector, he knows and has the ability and experience to find that experience.
Defending Bynoe's appointment, Granger had shrugged off concerns about his lack of experience, saying that he is confident that the new appointee could spearhead and complete a search for experts in oil and gas to support him when the DoE becomes functional by early next month.
"Well, we had been examining the state of the industry for the last seven months or so, since Cabinet had considered the recommendation by (the) Minister of Natural Resources that petroleum be transferred from that ministry. We had been searching and we decided on a person, who is experienced not necessarily in petroleum, but who has the intelligence and the experience to find the people who are experienced and who could administer that important industry," he told reporters following the handing over of a report at State House.
"He knows he doesn't know everything, but he knows where to find people who know enough to make that sector functional and we feel he is a fit and proper person to do that. No other person has been appointed. He has the responsibility to now embark on what I would call a four-phased programme for the establishment of the department," he added.
Bynoe's appointment was effective from August 1st, 2018.
The Department has advertised for an office manager, accountant, a procurement officer and a confidential secretary.