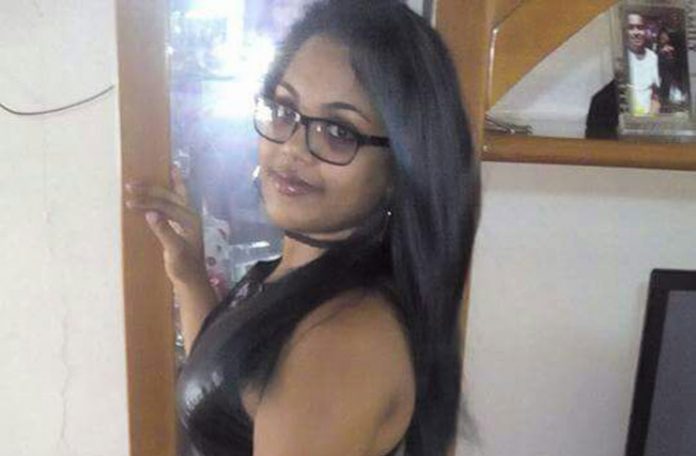 -allegedly threatened several times to kill her family
DOCTORS of the Georgetown Public Hospital (GPH) have managed to stabilize the condition of 23-year-old, Sangeeta Gopaul of Meten-Meer-Zorg, West Coast Demerara after she was brutally chopped by 58-year-old Samuel Williams aka Pace, on Sunday last.
Gopaul's mother, Babita, a shopkeeper, and other relatives were furious about what had occurred and called for swift justice. When the Guyana Chronicle visited the home of Babita, she was in tears but managed to say what had happened to her daughter.
She said her daughter, who is a sales clerk at a store in Parika, East Bank Essequibo, returned home from work around 22:00hrs on Sunday but was attacked by Williams who was allegedly hiding in Gopaul's yard. "He de hiding behind a barrel in my daughter yard and when she went in the yard he came out and start chopping her up…he chopped her in her neck and her foot then when he was done, he runs away," said Babita, who could not hold back her tears.
Gopaul reportedly lived alone in an apartment so no one was around to render assistance to her after the man had escaped. Babita said she received a call from her daughter around 23:00hrs and rushed to assist her. She was rushed to the West Demerara Hospital and was later transferred to the GPH. The Guyana Police Force (GPF) managed to apprehend Williams at his house in Meten-Meer-Zorg. He is expected to appear at the Georgetown Magistrate's Court today.
According to Babita, the man had threatened to kill her family several times because they chased him from their shop. Williams was called a miscreant by several of Gopaul's relatives and friends who were at Babita's house when the Guyana Chronicle was there.
"He would come to the shop to buy beer and so then he gone cuss up and get on…we does can't encourage them things here because we have a church right next door," said Babita. Williams who reportedly did farming in the area, would usually boast about being rich and used those claims to belittle others who would be at the shop, villagers said.
Persons had accused Gopaul of being in a relationship with Williams but Babita debunked those claims. "He liked her but she never liked him…he would threaten me and my daughter because she doesn't like him and because we chased him from the house because of his attitude," she said, pointing out that the man had tried to attack her earlier this year but persons who were at the shop managed to stop him.
Babita said she had lodged an official complaint at the Leonora Police Station but the police never enquired about the incident. The woman told the Chronicle she is afraid of the man, so she hopes that justice will be served.