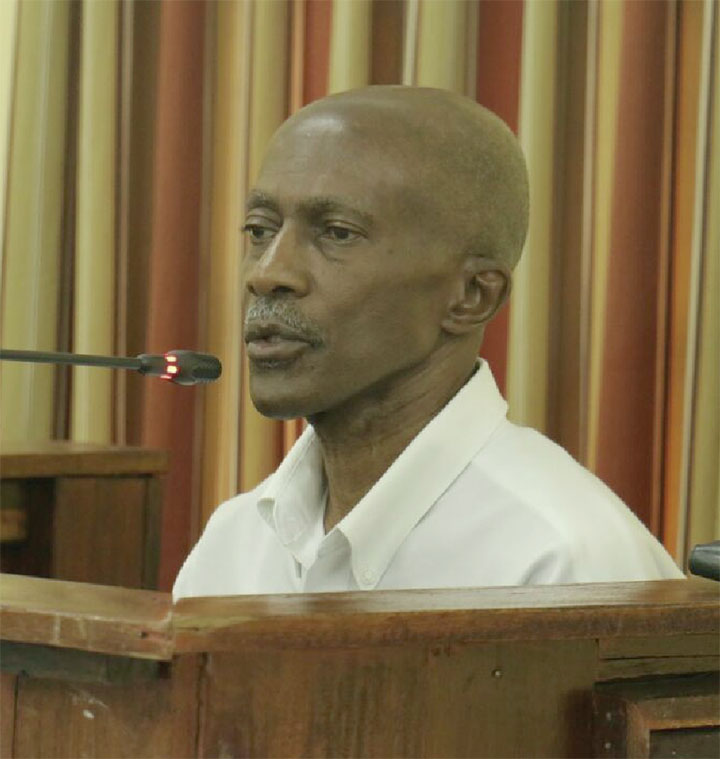 Donald Rodney
May 21 2019
Donald Rodney, brother of historian and politician Dr. Walter Rodney who was assassinated back in 1980, is seeking to appeal his 1982 conviction for possession of explosives without lawful authority.
At a hearing before the Court of Appeal yesterday morning, Rodney who is representing himself, said that following his conviction, he was granted bail pending his appeal of that conviction which he had properly filed within time, before Guyana's highest court.
Sometime following that, however, and while he was out of the jurisdiction in "political asylum," Rodney said he would then learn that an appeal was also filed to the Full Court of the High Court which dismissed his appeal.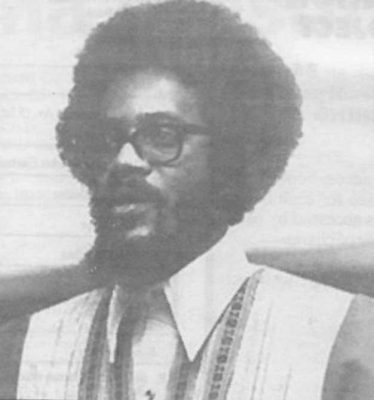 He explained to acting Chief Justice Roxane George-Wiltshire and Justices of Appeal Rishi Persaud and Dawn Gregory, however, that he at no time filed that appeal and was never aware of such an action being filed, until it was brought to his attention a long time after.
Both the court and state counsel Dionne Mc Cammon agreed with Rodney's submissions yesterday, that in accordance with law, the Full Court division of the High Court would not have had the jurisdiction to entertain such an appeal in the first place, more so to pronounce on it.
In fact, stating that she was herself baffled as to how such an appeal could have gone to the Full Court, Mc Cammon who represents the state through the Chambers of the Director of Public Prosecutions (DPP), conceded that the appeal to be given recognition is that filed by Rodney in 1982.
The notice for that appeal was transmitted to the Court of Appeal on February 26th, 1982.
She explained, and the appellate court endorsed, that since Rodney's conviction was from an indictable charge which was tried summarily, an appeal ought not to have been laid before the Full Court.
Rodney described the Full Court appeal as a "farce," emphasizing that no notice had ever been sent to him, informing him of any such appeal.
Mc Cammon said that the records do indeed reflect Rodney's notice of appeal to the Court of Appeal following his conviction in 1982, but said she could not say what transpired thereafter, as no further records are there to so indicate.
The acting chief justice sought to enquire from state counsel whether the then-prosecutors in the matter could not have guided the Full Court as to its inability to hear the matter, but Mc Cammon indicated that while this ought to have been rightly done, she could not say why it was not.
In the circumstances, and having heard the submissions from both sides, the court yesterday allowed Rodney's appeal of the Full Court ruling which it set aside, stating that yesterday's hearing on that issue was treated as hearing of that appeal.
Substantive
Meanwhile, as regards Rodney's substantive appeal to his conviction filed before the Court of Appeal since 1982, Justice George-Wiltshire informed that, that matter will now be allowed to take its normal course.
In the circumstances, Rodney (the appellant), has been given 14 days to file his grounds of appeal. A date is yet to be fixed for its hearing.
Additionally, the court said that the bail granted him back in 1982 pending this appeal, still stands.
Disclosing some of those grounds to the court yesterday, the appellant contends that all he would have said in his defence prior to being convicted, was removed from the court's records, inclusive of what he said were statements he gave to police, though such information had been widely circulated nationally and internationally.
He argues, too, that extraneous and inadmissible statements had been placed in his court records.
Further to that, the appellant says that the prosecution established no case for him to answer.
Donald Rodney, who was the only witness to the June 13th, 1980 killing of his brother, was convicted for the possession of explosives without lawful authority shortly after Walter Rodney was killed. He was sentenced to 18 months imprisonment.
Dr. Rodney, who was the co-leader of the Working People's Alliance (WPA), was killed near John and Bent streets on June 13, 1980, after a walkie-talkie given to him exploded.
The People's National Congress (PNC), the ruling party at that time, had long been accused of his assassination and has continued to reject any association with the killing. Rodney had actively opposed the PNC and had held mass public meetings which ended in invasions by security units and other groups.
Law enforcement officials up to the highest level of the Guyana Police Force (GPF) distorted and hid evidence related to the killing of historian Dr Walter Rodney, according to the report of the Commission of Inquiry (CoI) that investigated his death.
The CoI had been set up in 2014 by then President Donald Ramotar to determine as far as possible who or what was responsible for the explosion that killed Rodney on June 13, 1980. The CoI had concluded that Rodney was the victim of a State-organised assassination on June 13th, 1980 and this could only have been possible with the knowledge of then PNC Prime Minister Forbes Burnham.