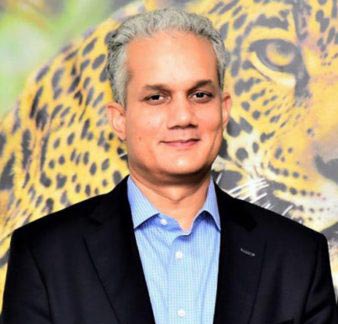 Jan Mangal
January 26 2020
Jan Mangal, former Petroleum Adviser to the President, says ExxonMobil's Payara oil well development should not be approved until it yields big changes to the much-criticised 2016 deal including a higher royalty rate than the current 2%.
Mangal believes that while the company has been adamant that changes cannot be made to the Production Sharing Agreement (PSA), the fact that the Environmental Protection Agency (EPA) has been able to secure unlimited liability insurance coverage for accidents and spills and ensure it has unfettered access to offshore operations, is demonstrative that the company will give in to what it wants.
"We are seeing EPA announce small wins because those are easy. Exxon hasn't given up much, and that is Exxon gave what it wanted. These small wins, these are easy things for Exxon. We know that we are making progress when we can get the big wins; the increased royalty, a new contract that doesn't have a stability clause…a generally fairer contract overall," Mangal told the Sunday Stabroek yesterday.
"To get those big wins, we need to get Exxon and partners to the renegotiation table and we have to play hardball. We should not have approved Liza-2 and we should not now approve Payara. We are giving in to Exxon too easily. If we wait, say even in another five years' time, it will be very difficult, far more difficult to renegotiate," he added.
With general elections just weeks away and a caretaker government in place, a decision on Payara – the third well development – would have to be made by the party elected on March 2nd. The Liza-1 well is currently producing oil.
The former Adviser on petroleum matters to President David Granger said that he had shared this view with the president during his tenure and wants it to be made clear that even now it is not too late to insist on major changes.
"If we see the government approve the Payara project without a renegotiation of the contact then I believe that there is really no hope for Guyana. But I want it known that it is not too late. It's never too late. This is a long term industry, something that will go on for the next 30, 40, 50 years. And the longer we wait, it will be so much more difficult.
"I advised not to approve the then projects until we could get a better deal on future projects. Around that time, Bynoe [Director of the Department of Energy Dr. Mark Bynoe] and Wilks [United Kingdom based Adviser Matthew Wilks] came in and they probably recommended that government approve the Liza-2. That was done and it was not the correct thing to do. They should not have done that", he said. He added that holding approval and getting expert analysis for the project and then using the said information as bargaining leverage would have been a better plan. "It is not just the Stabroek Block but also the Kaieteur and Canje Blocks. Those are things we need to address," Mangal pointed out.
'Abide'
The PSA had stated that Exxon's subsidiary, Esso Exploration and Production Guyana Limited (EEPGL) which signed the agreement would be self-insured. This had drawn the ire of the EPA which had explained that EEPGL had no assets and as such would offer paltry coverage for spills and accidents caused in this country.
Mangal said that while he cannot speak on how the EPA was able to secure changes in insurance coverage and its ability to secure unfettered access to operations, it comes down to having an expert team representing Guyana during discussions and negotiations.
The EPA had last year confirmed that it was able to secure unlimited liability coverage for accidents and oil spills and that as part of its mandate and the laws of this country, it was allowed to visit operations at any time. A move that this newspaper understands was one where Guyana is one of a few countries in the world able to secure such large insurance coverage amounts.
EPA Head Dr Vincent Adams had been asked then about unfettered access and he had told this newspaper, "I could only speak for the EPA. Don't know why this is even news since unannounced visits by regulators, such as the EPA, is normal in developed countries such as the USA, and I have made it clear to all contractors, including oil company operators, that the EPA of Guyana's environmental regulatory requirements will be no less stringent than what they have to abide by in developed countries such as the USA.
"As I have said publicly many times, every company management will tell you every time that their number one priority is safety and the environment, but this can only be proven by verifying what they actually do when no one is looking. Unannounced visits is the best way of seeing what they do when no one is looking. And by the way, I don't think that any of these companies would challenge the US's EPA's discretion to visit at any time unimpeded, so we expect the same standard, that's all. Shouldn't be a big deal and shouldn't be news," he added.
Adams at one point was a senior employee of the US Department of Energy.
In addition to a US$2.5 billion in insurance coverage, ExxonMobil and partners Hess and CNOOC Nexen are currently working with the Bank of Guyana, the Department of Energy and the Environmental Protection Agency (EPA) regarding their plans for coverage "above and beyond" the insurance sum, to be absorbed by the parent companies.
The issue of insurance and liability coverage had seen ExxonMobil's Liza-2 project in the Stabroek Block hitting a snag earlier last year as the EPA wasn't satisfied that the language used in the company's application had clearly stated the amounts to be covered above the insurance.
"The one thing I have been asking is: 'What is the international standard? And if that standard would be used here?' We are not asking out of the ordinary. All we want to have is what are they required to do for the developed countries and we should not expect or will accept anything less. In the application for the permit, there wasn't evidence presented to satisfy the requirements for insurance and the key was in the clause for liabilities where it said EEPGL will cover. EEPGL is a limited liability company, they do not have the assets to cover. They are a subsidiary of ExxonMobil as everyone knows. Verbally, I was given the assurance that ExxonMobil would pick up the cost over and beyond the insurance coverage. But you have to understand that in business getting documentation is key. Yes, putting it in black and white. I wanted specificity as to how it would be covered by insurance and the parent company. 'Oh, it will,' then fair enough, show me in writing how," Adams had previously told Stabroek News.
Adams had pointed out that on careful analysis, persons would understand that it was for the same reason that the EPA asked ExxonMobil to provide coverage for its subsidiary and it did. However, a binding clause of a maximum amount and how that would be paid was not stated.
He had said that his agency will also ensure that it applied the laws of Guyana in granting of permits and that includes that it can carry out its mandate with unfettered access to operations. "It is written in the authorization that they cannot do anything without the EPA's permits, and the EPA's rules and laws of Guyana states these things. All I am doing is applying it here," he had said.
'Some resistance'
When Adams was asked if the company had resisted his agency's positions on the issues, he said that they had but was shown the laws and had no problems complying.
"Initially, yes there was some resistance because this is not what they had originally planned but they complied," he said.
Mangal said that the concessions to the EPA can be seen as wins and chalks it up to the agency's head using his experience of the industry and leverage in granting permits, but feels that the wins are still small.
He said that until the "big wins" where a number of clauses in the current PSA are changed to favour the Guyanese people, then we should celebrate as a people.
"The question of the whole contract and the need for the renegotiation is that we know there are numerous parts that are much too favourable to Exxon. As others parts, for example the commercial side, the royalties etcetera all need to be renegotiated.
"In the meantime, we can't afford to wait and I hope it will renegotiated but know that we do have leverage over Exxon with the Payara project. And until we get agreement from Exxon on all these issues, better terms and better agreements for the country, the Payara project should not be granted the go ahead," he added .