Chief Justice orders AG to activate judicial review law
-says failure to do so unlawful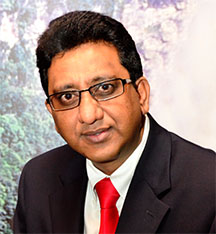 Chief Justice Roxane George yesterday ordered Attorney-General (AG) Basil Williams to bring the long-delayed Judicial Review Act (JRA) into force no later than July 31st, while finding that his failure to do so thus far was unlawful and in violation of the will of the Parliament.
Among other things, the judge noted that Williams, who is also the Minister of Legal Affairs, had a duty to have already brought the legislation, which is intended to work in tandem with the Civil Procedure Rules (CPR), into effect.
The judgment was made on an application by Williams' predecessor, Anil Nandlall, who contended that Williams was under a duty bring the Act into force.
The Bill enacting the Judicial Review Act, No. 23 of 2010, was assented to by former president Bharrat Jagdeo in 2010…..