Celebrated Guyanese writer Peter Kempadoo passes away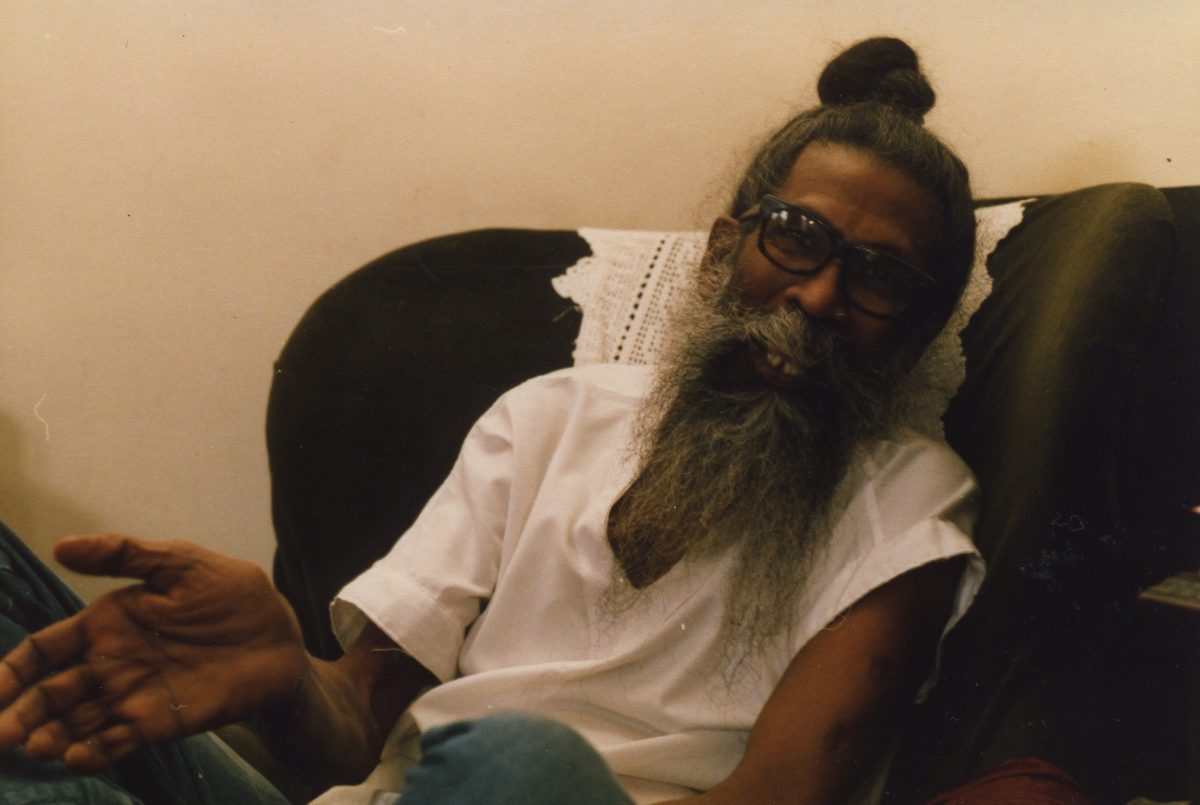 Even when the late Peter Lauchmonen Kempadoo's health was declining, the Guyanese writer would frequently talk about his country, Guyana.
"He loved talking about Guyana and multiculturalism, whenever he could manage it," his daughter, Oonya Kempadoo, told Stabroek News during an interview via email.
On August 24th, 2019, the celebrated Guyanese writer died at his home in London, England, at the age of 92. Oonya, who is a novelist currently based in Canada revealed that her father was suffering from heart problems and on the date mentioned, "it just gave out." Despite that, she said, he was always talking about Guyana.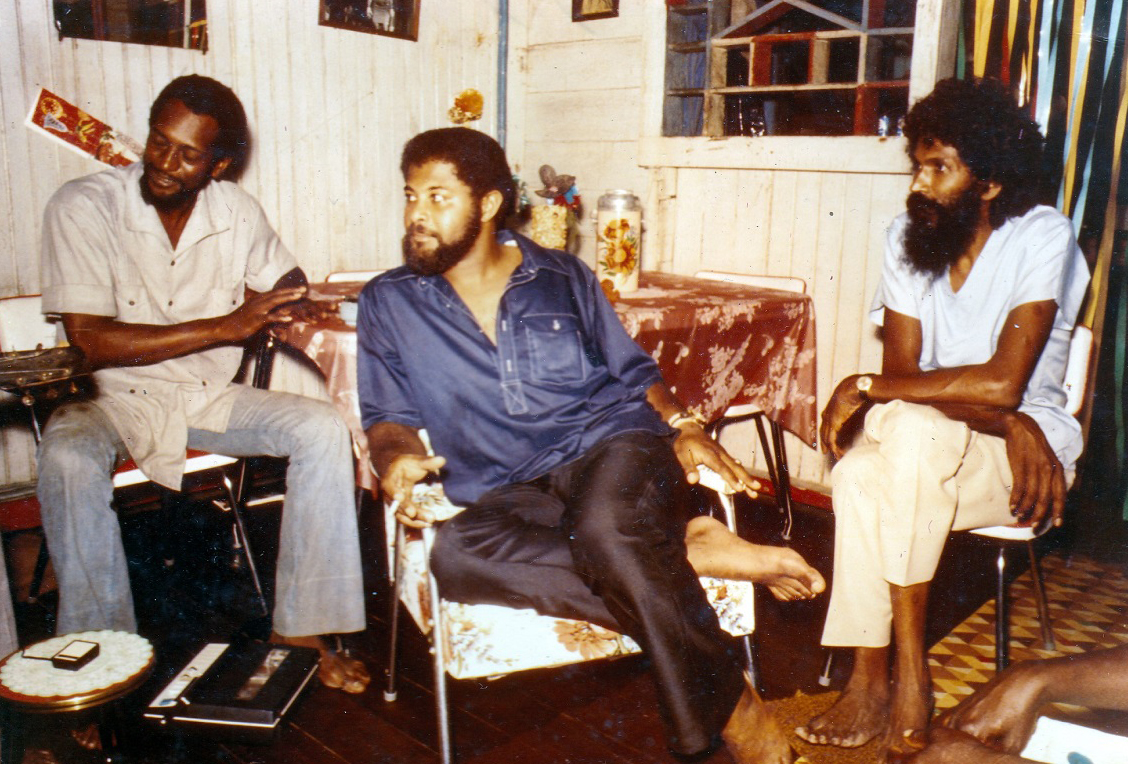 Peter was born in 1926 to James Kempadoo and Priscilla Tambran who were both Tamils. He attended the St. Joseph Anglican School after which he attended Port Mourant Roman Catholic School where he passed the Junior and Senior Cambridge examinations. When he was 17 years old he became a certified teacher.
During 1947, he moved to Georgetown to train as a nurse at the Georgetown Public Hospital and subsequently began reporting on hospital matters for the Daily Argosy. One year after marrying Rosemary Read, he migrated with his family to England. They were parents to nine children, Manganta, Kamala, Shamaine, Roshini, Natash, Oonya, Sanjavie, Valmiki, who is their only son and Annushka, who was adopted.
After moving to England, Peter worked with the British Broadcasting Corporation (BBC) and the Central Office of Information. He also wrote his first novel titled "Guiana Boy" which was self-published in 1960 by a small press named New Literature (Publishing) Limited. New Literature (Publishing) Limited was founded by Kempadoo due to the fact that publishing houses at the time, wanted the language of book to be refashioned to suit English readership.
The novel, which is reputedly the first by an Indo-Guyanese, is reportedly based on his life as a young boy who is the son of sugar workers. The book portrays a world lacking freedom while the workers struggle to maintain their identity as Madrassis in their rice plots, feasts and festivities that their ancestors brought from India among other traditional practices. He also wrote a second book, titled Old Thom's Harvest and co-authored a booklet alongside his wife, titled, A-Z of Guyanese Words. His second book is based on the life of a rural family.
Peter returned to Guyana in 1970 with his family and proceeded to produce local radio programmes like, "Rural Life Guyana," "We the People," "Our Kind of Folk" and "Jarai" alongside Marc Matthews and Vibert Cambridge. He later moved to Barbados but returned to England soon after.
Peter inspired many Guyanese writers including Oonya, who said the Kempadoos had a habit of 'Family-reading." "Hearing him typing away in the night, even though it was no longer fiction he was writing, encouraged me to write and keep writing," the novelist added. She also mentioned that because she was surrounded by books when she was growing up, which was her father's doing, it made her appreciate literature, and even more so, Caribbean literature.
Oonya further disclosed that during their time at Golden Grove, East Coast Demerara,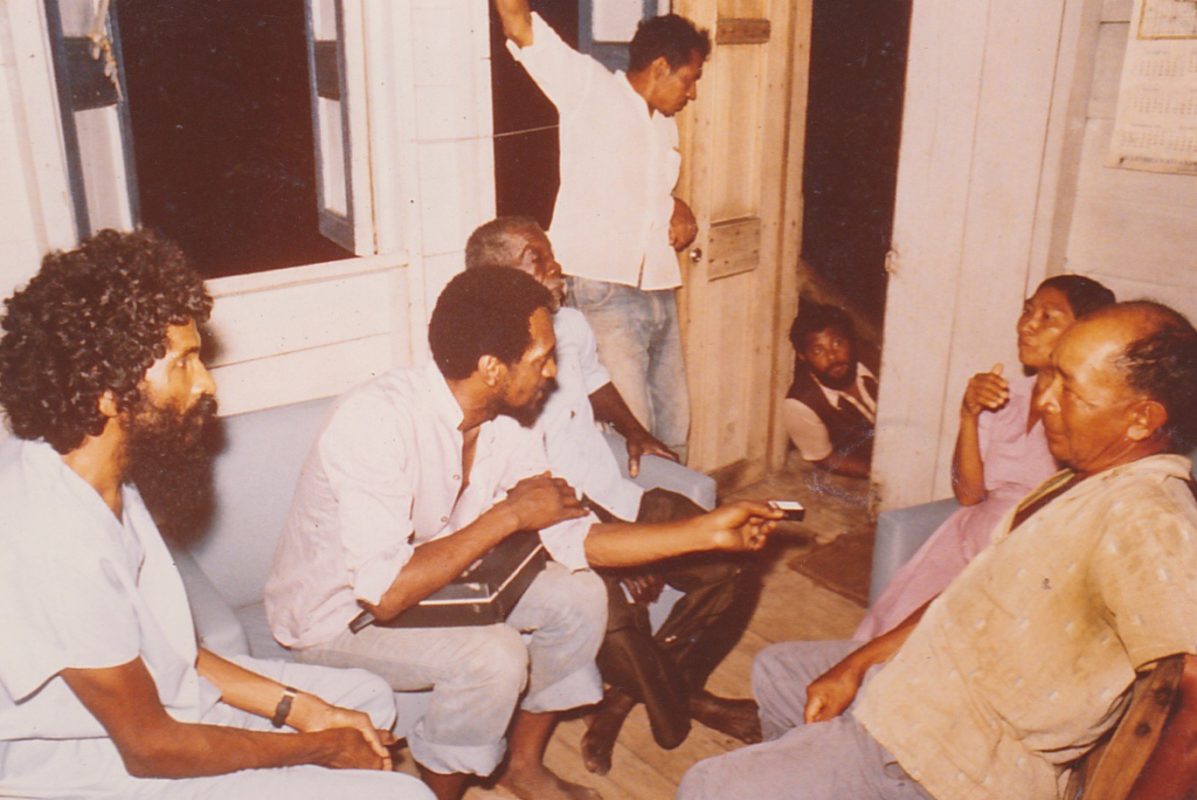 her father was known as 'Dads' and her mom as 'Moms' by members of the community. She said their home was like a community centre and shelter. "His fierce dedication to community and grassroots development meant he was always busy, distant emotionally, and he did his best to involve us [his children] in all sorts of projects and activities, always with some spiritual or intellectual guidance," she stated. In addition to that, she said their home always attracted artists, scholars, political and environmental activists, and tourists among countless others and she loved listening to their conversations.
"It was an education! Quite an unusual and alternative education to the point of being home schooled with an interdisciplinary curriculum," she commented.
Life for her was not only educational but adventurous as well. The novelist said that her father would take them on family camping trips to Lake Capoey and other places in the hinterland area. She fell in love with exploring, learning new landscapes, being faced with the vastness of Guyana and meeting indigenous Guyanese; all which would not have been possible if it wasn't for her father. "Trips in general, as a family, to various parts of the country, Berbice, Linden… Dad's love of Guyana made exploring it exciting," she added.
During his lifetime, Peter was loved by both his first wife, Read, and his second wife, Mayrose (only name given). Before his death he was cared for, by her and his family, at his home and even as his health declined, he remained positive in spirit and outlook of life. According to Oonya, he was proud of his and his children's accomplishments along with the accomplishments of both of his wives and what Guyana gave him. She said all her siblings were able to visit him while he was ill.
"He helped to build the pre and post-independence literature," Al Creighton commented. He stated that Kempadoo is "in the class with other social realism writers and made an immense contribution to folk traditions and practices of Guyana.
In 2016 when Guyana was celebrating its Golden Jubilee, a "Lunch with Peter Kempadoo" event was held at Port Mourant, Berbice, which drew attention to the county's central place in Guyana's literature heritage and provided opportunities to meet and explore themes in Guyanese literary life.
Kempadoo also did an audio recording of Guyanese folk traditions collected in the field – "The Kempadoo Tapes," which was lodged in the Caribbean Reference Library at UG.
Peter will be cremated in London at a date be confirmed and the family will be bringing his ashes to Guyana.