President in Cuba for medical evaluation
President David Granger on Saturday morning departed Guyana for Cuba to undergo a follow-up medical evaluation by doctors at Centro de Investigaciones Medico Quirurgicas (Centre for Surgical Medical Research) CIMEQ.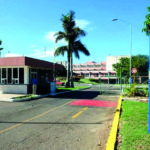 According to the Ministry of the Presidency, he was accompanied by First Lady, Sandra Granger. The President's health has been an issue of concern following his diagnoses with cancer in 2018.
Last October, almost one year after being diagnosed with cancer, Granger was said to be in remission. At that time, medical specialists had expressed complete satisfaction with the state of the President's health. They also explained that his ailment is now in remission. In complete remission, all signs and symptoms of cancer disappear, although cancer still may be in the body.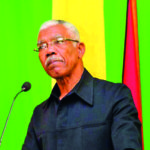 Granger was diagnosed with Non-Hodgkin's Lymphoma, a type of cancer that develops in a network of vessels and glands spread throughout the body. The announcement was made on November 14, 2018.