CANU in large drug bust at Parika
-five men to be charged
June 12 2018
Five men are expected to be charged today following a large drug bust at Parika, East Bank Essequibo.
The Customs Anti-Narcotic Unit (CANU) today said that 77 lbs of marijuana and 30 lbs of cocaine were found in two plastic gas bottles.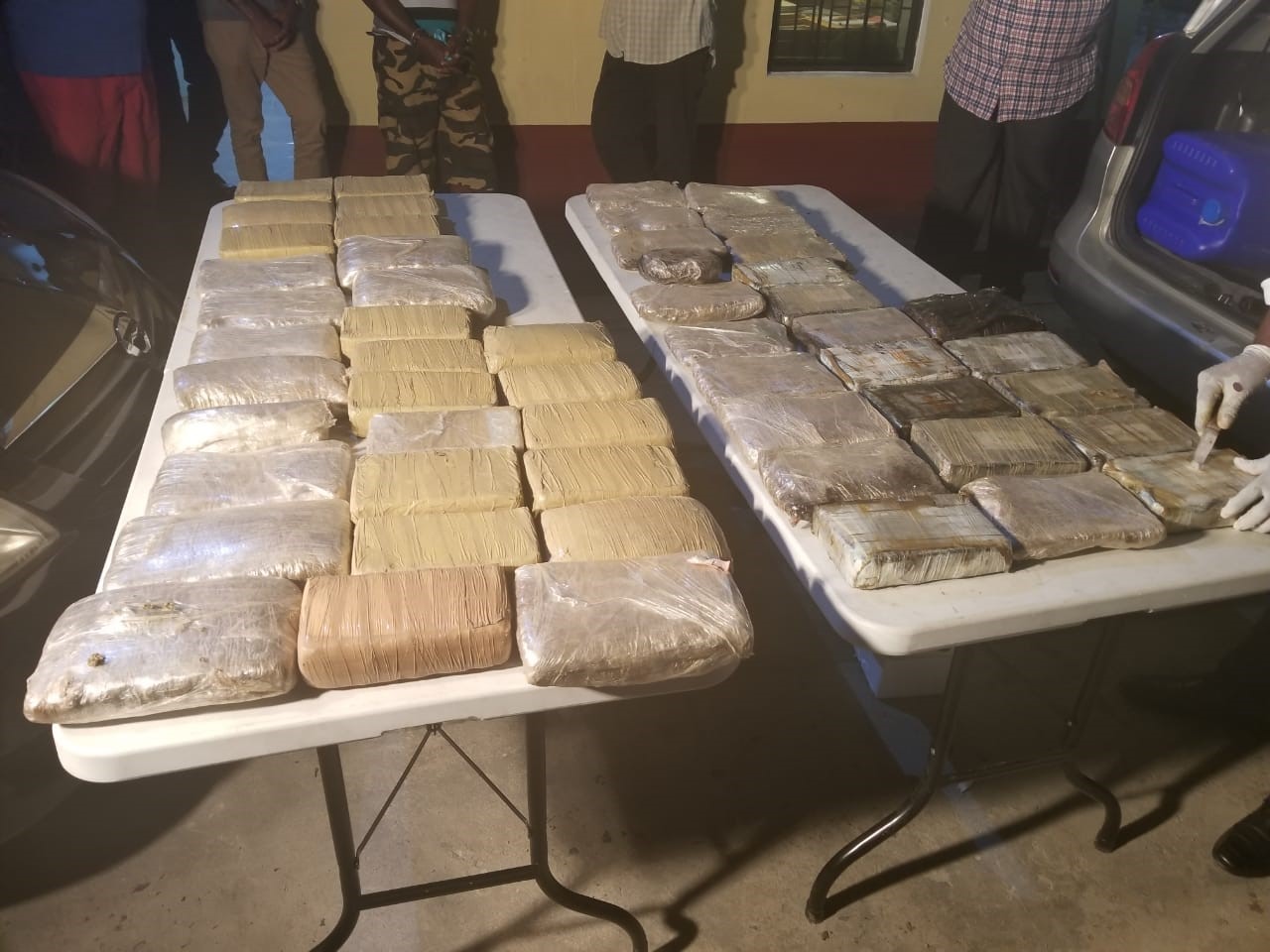 The packages that were retrieved from the bottles (CANU photo)
Five men were arrested pending investigations. They are: Khamraj Lall, Marlon Lawrence, Rajendra Persaud, Cleve Thornhill, and Doodnauth Chattgroon. They are all expected to pass through Leonora Magistrate's court today for the offence of Trafficking in Narcotics.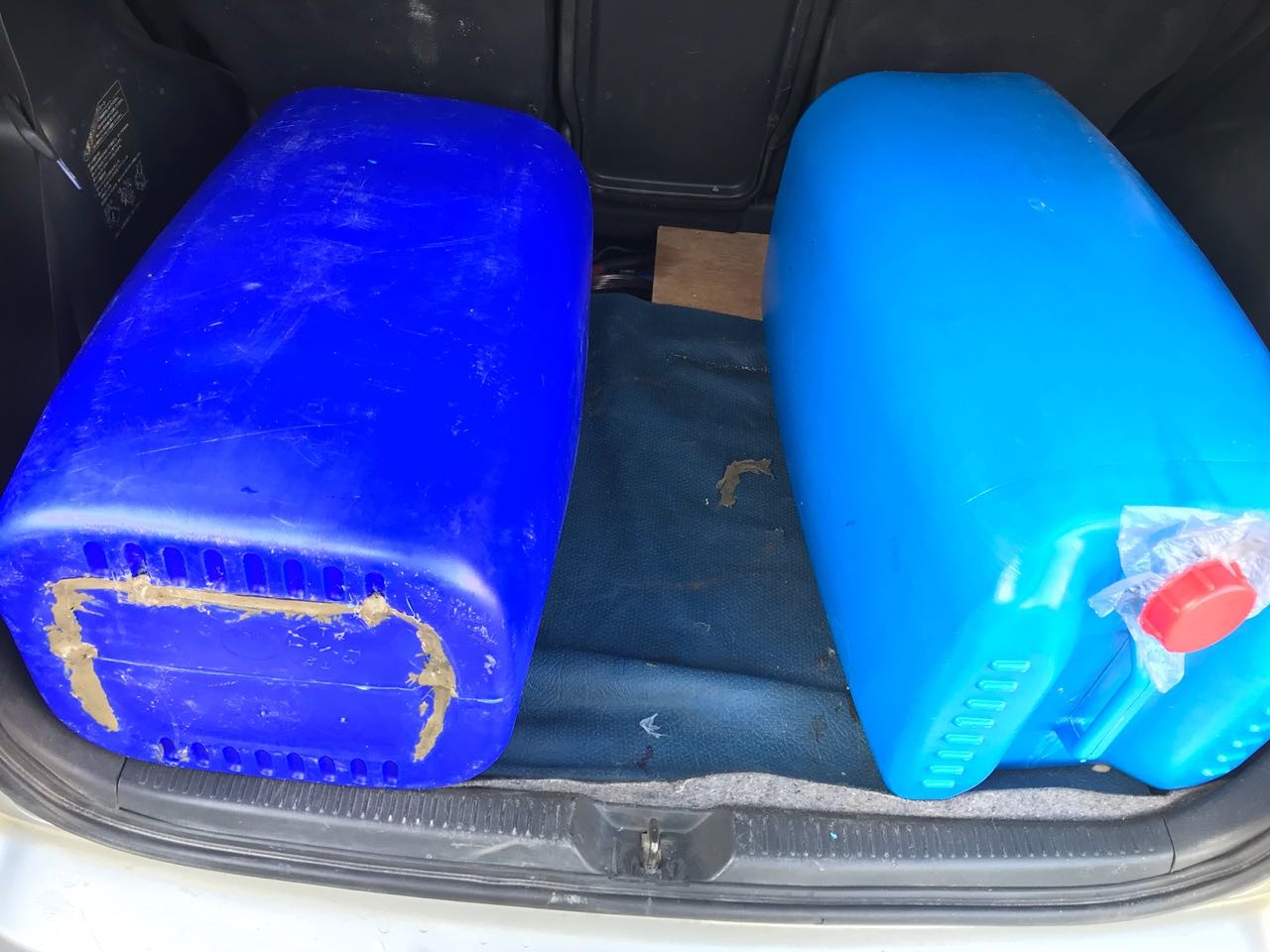 The two plastic containers in which the drugs were found. (CANU photo)