Bowled over by poke? Get the best in Hawaii
Martha Cheng, CNN • Updated 8th September 2017, http://www.cnn.com/travel/arti...staurants/index.html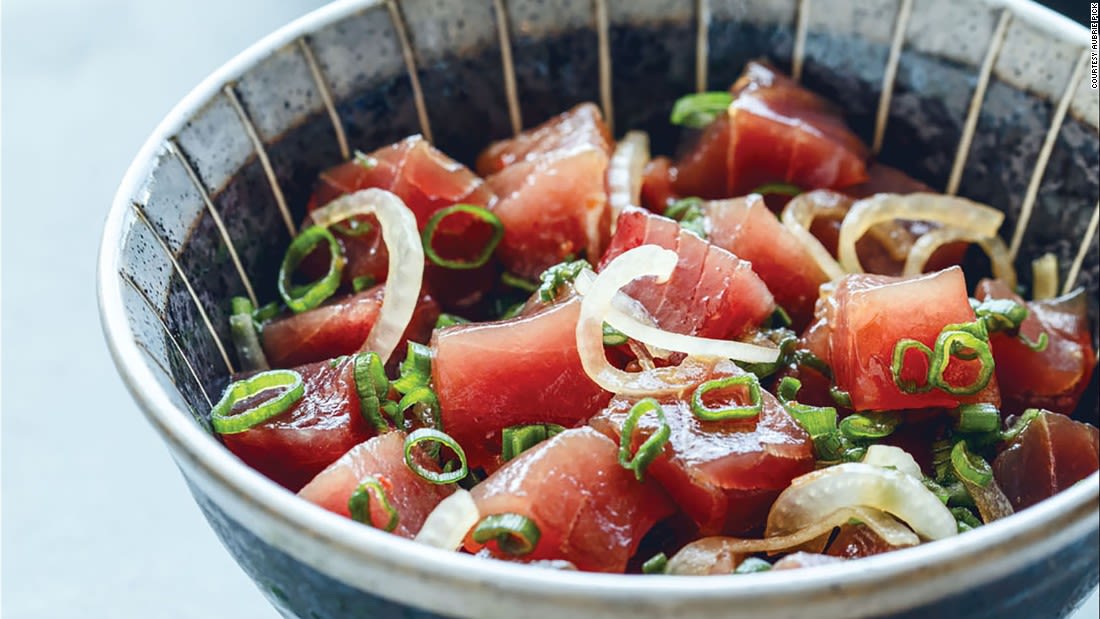 Honolulu (CNN) — From Sweetfin Poke in Santa Monica to Sons of Thunder in
New York
, poke restaurants are all the rage across the continental United States.
But in
Hawaii
, where this chopped, raw fish dish originated, locals have been enjoying poke for decades.
Poke (pronounced POH-kay) is as much a staple in Hawaii as hamburgers are throughout the rest of the US mainland, found in supermarket delis and high-end restaurants, at family events and tailgate parties, and at potlucks and pau hana (after-work gatherings).
Its roots go back to the native Hawaiian preparation of chopped fish, seasoned with sea salt dried in the sun; limu (seaweed), giving it another layer of texture and flavor; and inamona (roasted and crushed kukui nut, or candlenut), lending an oily richness.
But it wasn't until the 1970s, when advanced fishing techniques made deep-sea fish like tuna more accessible, that the dish really gained popularity. That's when poke, a Hawaiian word that simply means to slice or cut crosswise into pieces, came to be associated with the dish we know now.