Bethlehem feast: Best food and drink spots
Fiona Dunlop, CNN • Updated 1st February 2018, http://www.cnn.com/travel/arti...staurants/index.html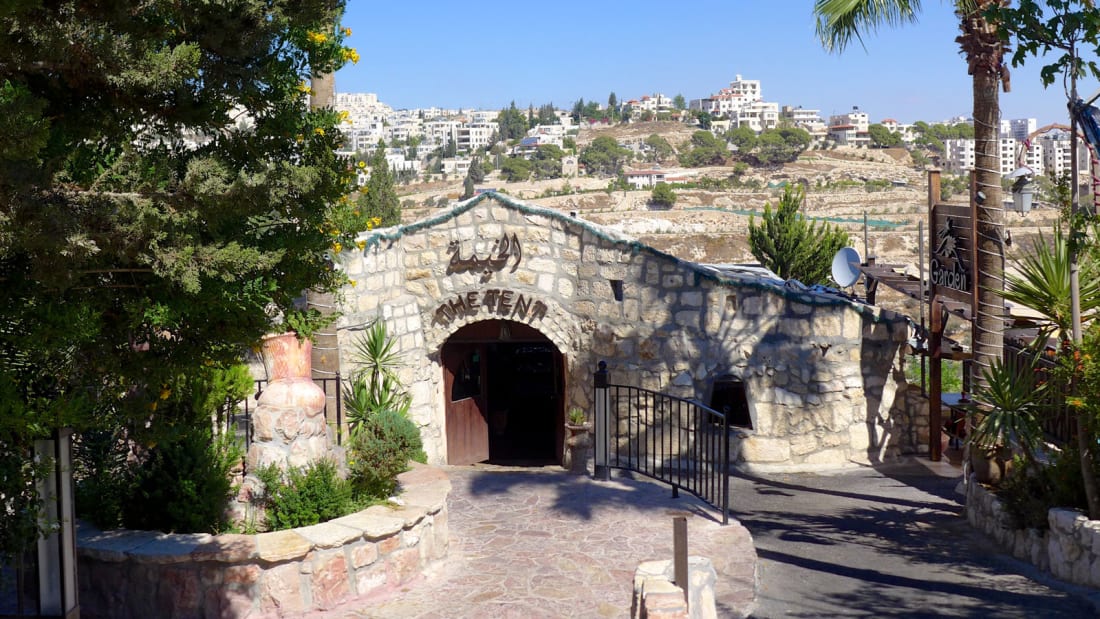 (CNN) — The little town of Bethlehem is best known as being the birthplace of Jesus, but the city's recent rise as a foodie hot spot is unsurprising given its Arabic name means "house of meat."
Alcohol is widely available, boosted by the nearby Cremisan Cellars, where monks continue Italian wine-making traditions, as well as newer vineyards and classic Taybeh beer.
The latest hip venues in this West Bank city, 10 kilometers south of Jerusalem, share center stage with the street food, where kebabs and Levantine meze still hold their own.
Here are 11 of the best spots to chow down and drink up when you
travel
here:
Fawda Café & Restaurant Hosh Al-Syrian
Exquisitely presented, fresh, creative cuisine and impeccable service are key at this gastronomic secret tucked down a side alley of the old town, just minutes from the boisterous farmers' market.
Owner-chef Fadi Kattan worked in Paris and London before returning to convert this rambling Ottoman building of terraces and patios into a boutique guesthouse and restaurant.
The four-course set menu changes daily and is accompanied by top Palestinian-made wines; bookings must be made 24 hours ahead.
The Walled Off Hotel
Behind theatrical red curtains lurks a plush, colonial-style piano bar with uninterrupted views of the concrete separation wall across the street.
A socio-political project by British street artist Banksy, The Walled Off hit headlines when the hotel opened earlier this year, right along the eight-meter-high wall which cuts into the West Bank.
After visiting the hard-hitting museum, you can recover with a mocktail, wine, beer, pizza, meze platter or generous "Walled Off" salad.
Alternatively, you can ape British Mandate style by ordering a genteel pot of tea and warm scones.