Attack on Saudi oil field a game-changer in Gulf confrontation
Several projectiles struck the Abqaiq plant, starting a series of fires that quickly took out nearly half Saudi's oil production -- 5% of the global daily output -- and sparking fears about the security of the world's oil supplies.
It's unclear when Abqaiq, which is operated by Saudi giant Aramco, will be fully operational again.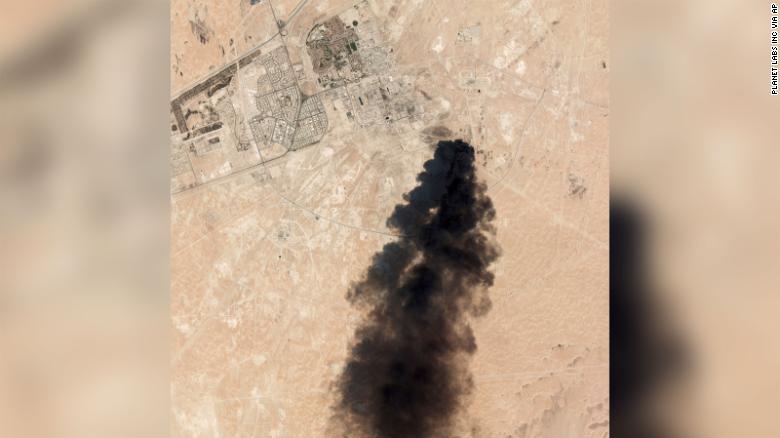 Houthi rebels in Yemen claimed the attack
, saying that 10 drones had targeted Abqaiq, as well as the Khurais oilfield. But attacks of this scale and accuracy would represent a sudden and remarkable increase in Houthi capabilities, and neither the United States nor Saudi Arabia is buying the claim.