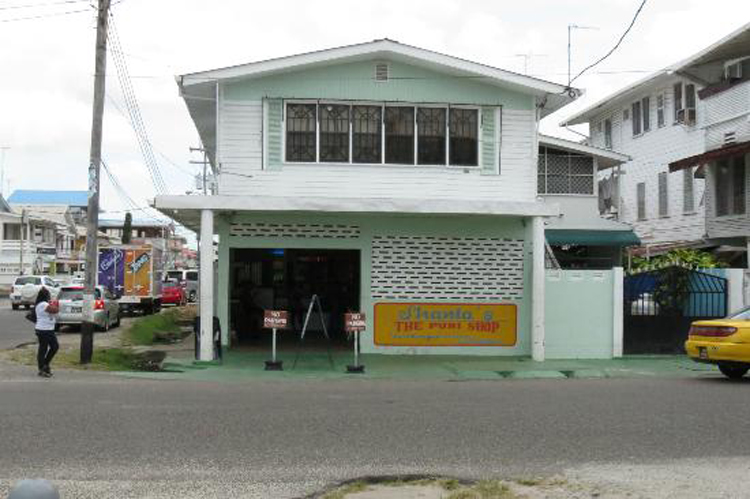 After a court battle over the ownership of the building housing the popular Shanta's Puri Shop on Camp Street concluded last year, owner Deodat Persaud has decided to sell.
An advertisement in yesterday's Sunday Stabroek announced the sale and Persaud, who said, "Shanta's is a national institution and has good history in Guyana," confirmed that he was selling.
In a case that went all the way to the Court of Appeal, a decision was made last July that upheld a High Court ruling that the then occupant of the 225 Camp and New Market Streets building had no legal authority to do so. A ruling was made in favour of Persaud.
Stabroek News reported last year that following the death of businesswoman Parbati Persaud aka Parbatti Persaud, her two sons became locked in a legal battle to gain control of the property. Premdaat Persaud had taken over the business, claiming that the property was sold to him prior to his mother's death. However, his brother Deodat Persaud, who was named the executor of the woman's estate, had argued that there was no evidence to support such a claim and had asked his sibling to vacate the property. The business has been a part of Guyana's culinary history since the 1960's.
The Court of Appeal, after hearing all arguments in the matter, dismissed the appeal filed by Premdaat and his son Mikail and affirmed the March 20, 2011 decision of High Court judge Rishi Persaud. The court also awarded costs in the sum of $200,000 to Deodat.