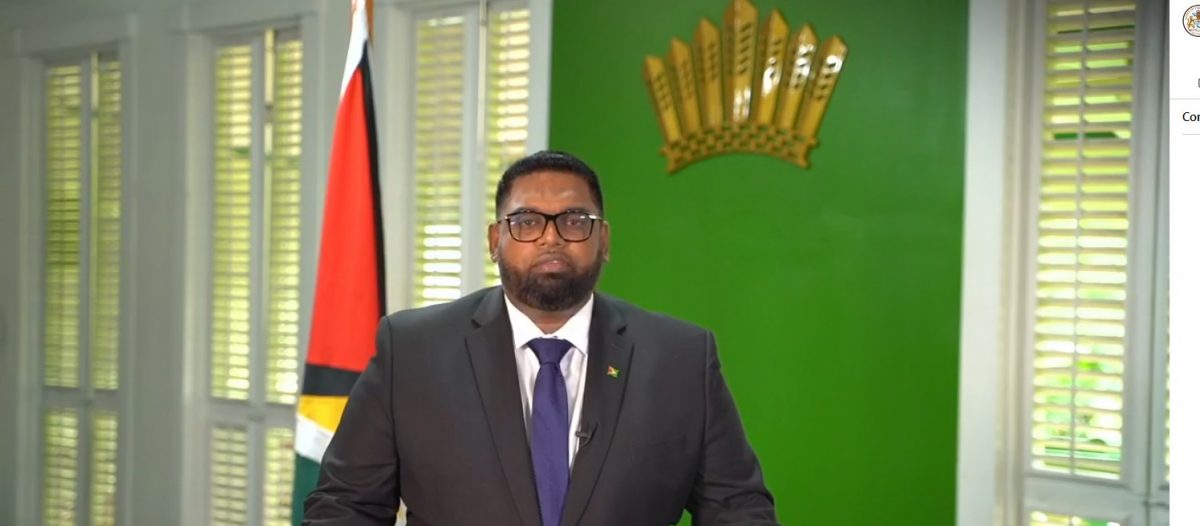 President Irfaan Ali
January 9 ,2021
This story is developing and will be updated.
President Irfaan Ali today condemned a decree issued by Venezuelan President Nicolas Maduro on January 7th this year seeking to unilaterally fix land and maritime boundaries adjacent to Guyana's Essequibo coast.
In an address to the Nation, Ali said the Venezuelan move was a "legal nullity".
He also condemned Venezuela's rejection of the recent International Court of Justice ruling establishing jurisdiction to hear Guyana's case that the 1899 arbitral tribunal be declared as valid and binding.