AFC executive pushes for fired sugar workers to be charged
…for being unable to send children to school
With the recent dismissal of over 4700 sugar workers in Berbice, some families are finding it tough to find the necessary funding to send their children to school.
However, Alliance For Change's (AFC) Senior Executive, Attorney Charrandass Persaud is calling for those parents to be prosecuted for not sending their children to school since he is of the opinion that the children are being kept away from school for political reasons.
In a Facebook page, the AFC member called for these unemployed parents to be charged.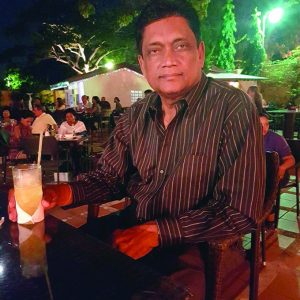 "…those of you who go on TV complaining about your children being kept away from school because you were laid off from [Guyana Sugar Corporation] GuySuCo should be charged for keeping them away. When it is out of crop.. .two and three months… and no severance pay… the children still went to school… why now they don't… to please de PPP?????" Persaud said in a social media post.
The fired workers have been complaining of not being able to send their children to school because of financial difficulties. Many complain about the lack of job opportunities, particularly in Region Six (East Berbice-Corentyne) where the GuySuCo laid off the majority of sugar workers.
It is explained that the children are unable to attend school because the families are unable to afford transportation costs along with fees for snacks, assignments, stationery and exams. In addition, some of the dismissed workers only received half of their severance packages and are yet to find jobs to supplement that; hence the reason for their children's schooling being affected.
In what is described as the largest retrenchment by a private or public corporation in recent history, State-owned GuySuCo dismissed thousands of sugar workers from various estates.
On January 19, 2018, Finance Minister Winston Jordan, after receiving a supplementary provision of $1.931 billion from the National Assembly, announced that fired sugar estate workers whose severance payments are $500,000 and less will be paid in full by the end of January 2018. It was also outlined that workers receiving in excess of the aforementioned sum would attain 50 per cent of their severance benefits by the end of this month and the other 50 per cent at the end of this year.
The coalition Government closed all but the Albion, Blairmont and Uitvlugt estates.
The Special Purpose Unit (SPU), set up by the National Industrial and Commercial Investments Limited (NICIL), has contracted PricewaterhouseCoopers to evaluate the assets of the closed estates at Skeldon, Rose Hall and Enmore before selling them. Thus far, a number of foreign and local companies, including the Demerara Distillers Limited, have expressed their interests in buying the Enmore and Skeldon Estates.
Since the closure of the estates, Government has been heavily criticised for not having a clear direction to steer the terminated workers.
Just last month the SPU advised that the Government reopen the Skeldon and Enmore sugar factories to attract investors. Finance Minister Winston Jordan said it would have been a difficult task to keep them opened because of the day-to-day expenses involved while still meeting other obligations, including a huge wage bill. He explained that the reopened estate would operate on a smaller scale when compared to the previous years. According to him, this also sends a good signal to potential buyers.
The Skeldon and Enmore sugar factories are expected to be temporarily reopened by the end of March to reap more than 300,000 tonnes of sugar cane. The SPU would also use the reopening of these estates as an opportunity to prove to potential investors that all of the estates are viable. However, Opposition Leader Bharrat Jagdeo said the move to reopen the estates prove that the decision to close then was politically motivated.