9 luxurious fall escapes
Susan Shain, CNN • Updated 4th October 2017, http://www.cnn.com/travel/arti...ll-travel/index.html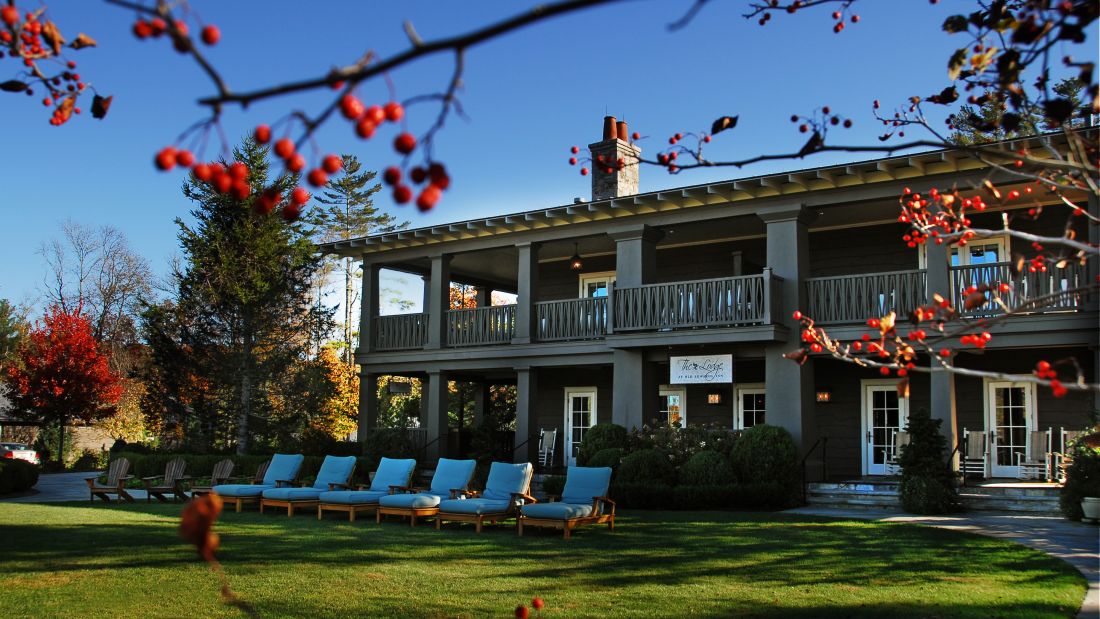 (CNN) — Upon arrival at the Old Edwards Inn in North Carolina, you'll be greeted with a complimentary glass of champagne.
If you're tired from your travels, you can take it to your room, linger in the rainfall shower before you step onto the bathroom's heated marble floors and into a plush robe. But we recommend enjoying your bubbly in the garden, where you'll have stunning views of the Blue Ridge Mountains drenched in the reds and yellows of the season.
"Mother Nature breaks out all the stops for fall here," says Amanda Sullivan, the hotel's marketing director. "Even a leisurely drive or a simple trek through the forested trails is taken to a whole new level."
In many places throughout the
United States
, the next few months are a perfect time for an escape: The air is crisp, the crowds have thinned and mesmerizing colors abound.
There's no need to rough it while taking in the autumn leaves. If you'd like to enjoy a luxurious vacation this fall, here are nine hotels to consider.