BREAKING: 33 is a majority – Chief Justice rules
Acting Chief Justice Roxanne George, SC, moments ago ruled that the No Confidence Resolution was validly passed on December 21, 2018 in the National Assembly after having obtained the requisite majority of all elected members of the House. She noted that in Guyana's context 33 constitutes to the majority of votes needed to carry the resolution.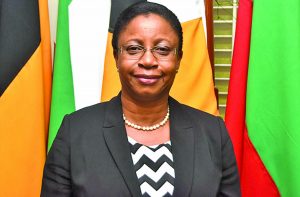 Chief Justice George said that with the requisite majority obtained then the President and his Ministers cannot remain in Government beyond the three months period within which elections are required to be held in accordance with Article 106 (7) of the Constitution. She also ruled that the Court cannot set aside or nullify a ruling that was valid since the National Assembly did not act unconstitutionally during the December 21, 2018 proceedings.