1980 Guyana Constitution and Berbice River Bridge Co.
1980 Guyana Constitution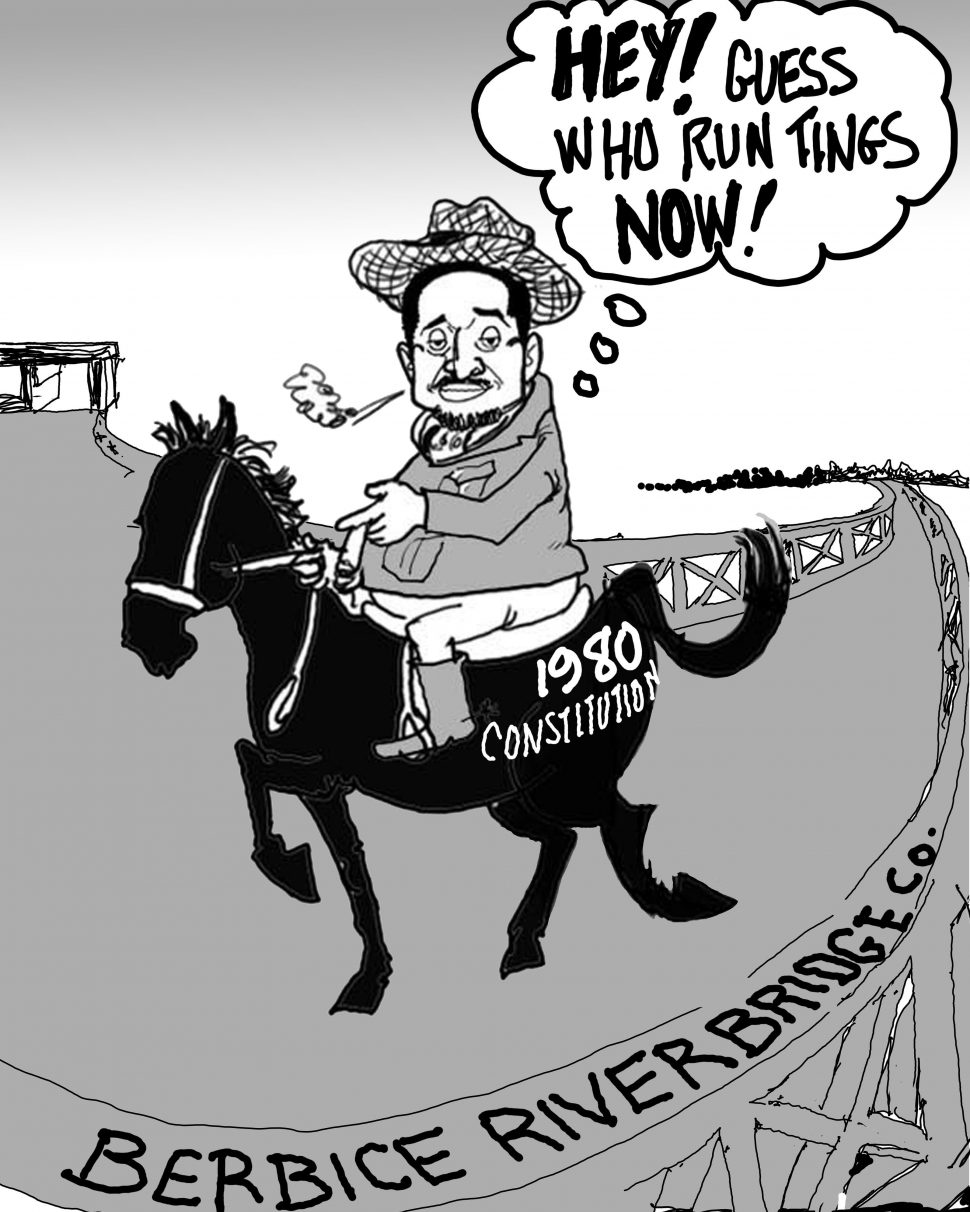 Cartoon, By Paul Harris , Stabroek News, November 09, 2018, https://www.stabroeknews.com/2...n/11/09/cartoon-449/
Original Post
Burnham and Jagan, Guyanese curse.
this cartoon misses ANY mark by a mile
the linkage(s) are fraudulent because of absence . . . why no mention/image of the Rat?
knowing that the Berbice River Bridge swindle is a totally-owned Bharrat Jagdeo production
yess . . . Burnham corpse has all kind of 'shielding' uses for those who investing in "the cleverness"
smfh
Add Reply